Mobile ATC Systems Ltd
---
Modular ATC towers can be used to establish temporary or permanent air traffic control facilities for smaller airports, heliports, and locations where a short-term requirement exists or the investment in a costly tower construction is not justifiable. All solutions are designed for simple installation with the minimum groundwork requirements. The VCR is a the standard MATC solution and supporting modules can be configured for multiple uses such as radar rooms, equipment rooms, as well as office and welfare facilities. Technical systems can be integrated, configured and tested off site for easy on-site installation.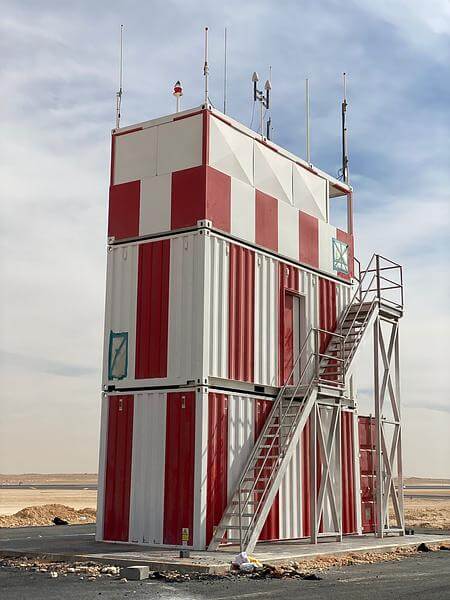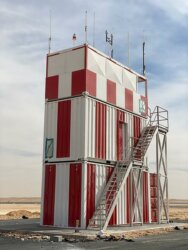 Container Based Modular Tower
The MATC Container based ATC solutions provide design flexibility as each container can be configured for a specific purpose or simply provide elevation. The 20 foot or 10 Foot VCR can be mounted upon up to 4 additional modular containers depending on local requirements.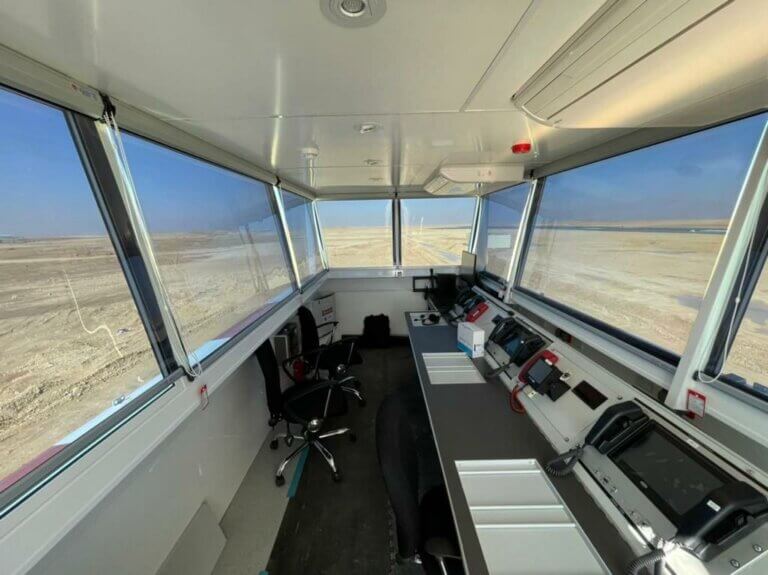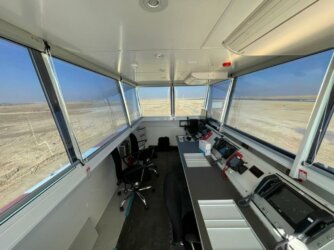 Frame supported VCR
The frame supported VCR is designed to provide elevation where no additional infrastructure is required or permitted. The frames can be provided with or without balcony access and as high as
may be required within structural limitations.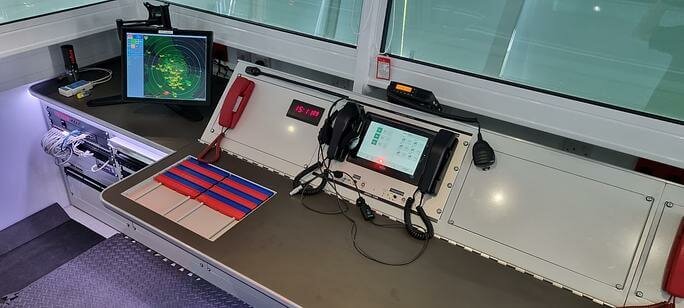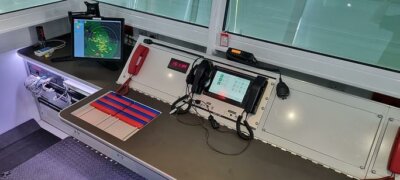 Bespoke Modular Solutions
The MATC Bespoke Modular Towers allows us to work with the customer to provide exactly what they require outside of the standard ISO-Container dimensions. This includes internal staircases. Transportation is more complex but still possible.
Modular ATC Towers Overview
---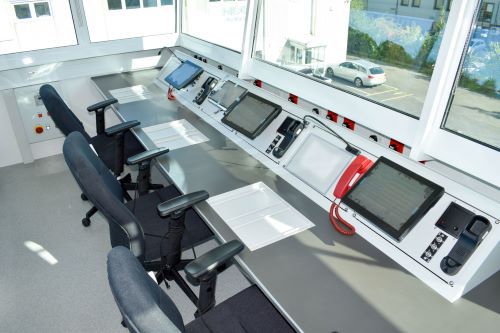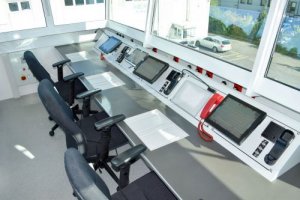 VCR
The container-based modular tower VCR is the standard MATC solution that provides 3 ATC operating positions and room for a supervisor. Equipment is supplied to customer requirement.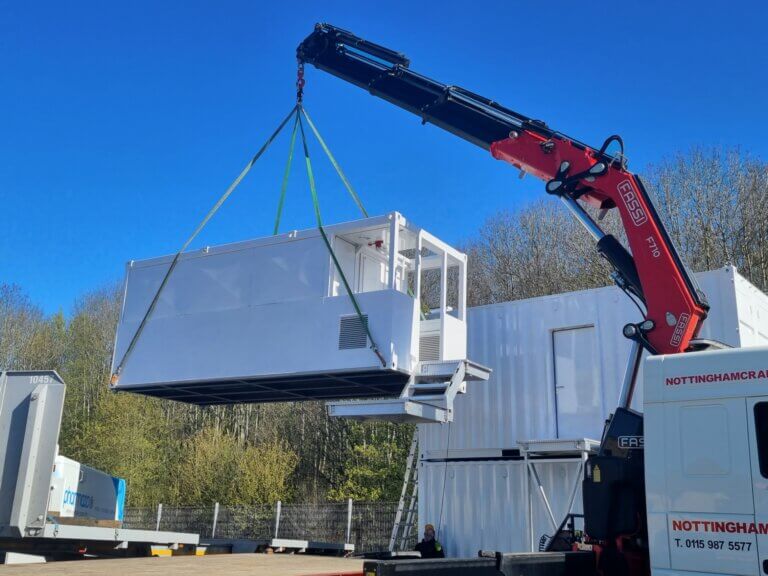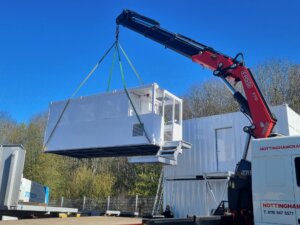 Delivery
Depending on final design and size, the Modular ATC Towers can be delivered on commercial HGV
trucks and erected using standard cranes or HIAB within 1 or 2 days by a small team of 3-4 people. Any supporting groundwork requirements will be agreed with the customer in advance.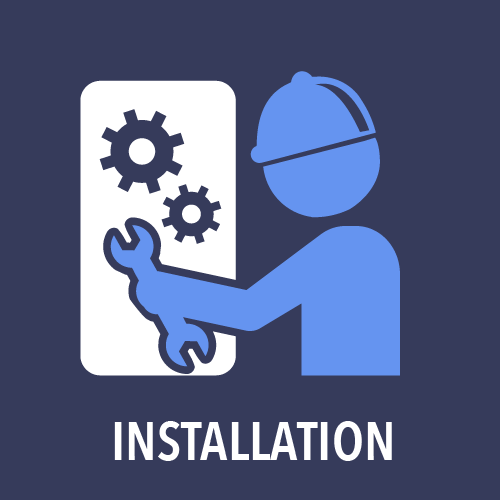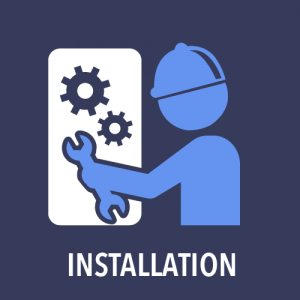 Installation
The VCR and Equipment rooms can be fully installed, integrated, and tested to customer requirement at the MATC Premises allowing rapid on-site installation and acceptance which minimises the impact on airfield operations.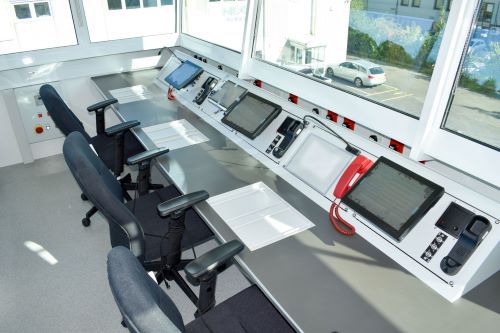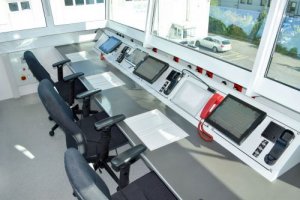 VCR
The frame supported modular tower VCR is the standard MATC solution that provides 3 ATC operating positions and room for a supervisor. Equipment is supplied to customer requirement.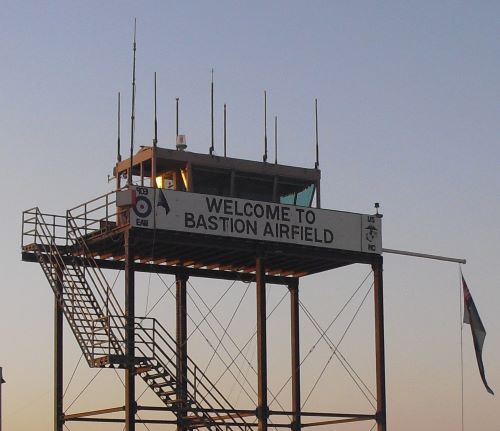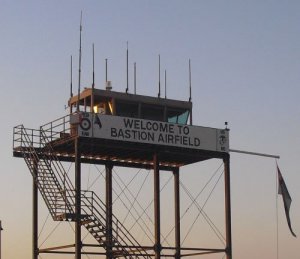 Supporting Frames
Supporting frames are designed to suit customer needs and provide staging platforms as rest refuges and passing places. The stairs are lit with LEDs on each tread and other lighting can be supplied as required.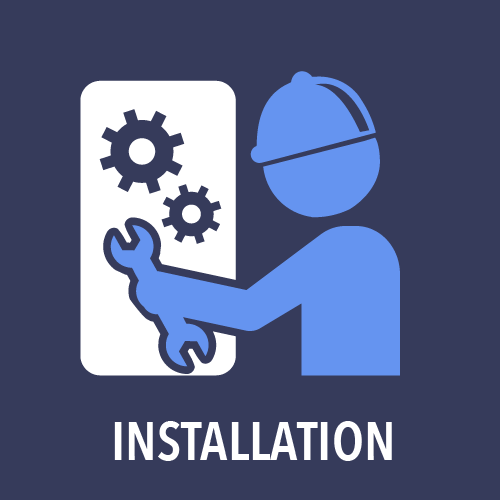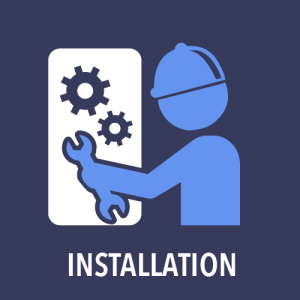 Installation
All electrical services and communications connectivity are fed up a protective cable riser attached to one of the frame legs and terminated within weatherproof cabinets at the top and foot of the
frame.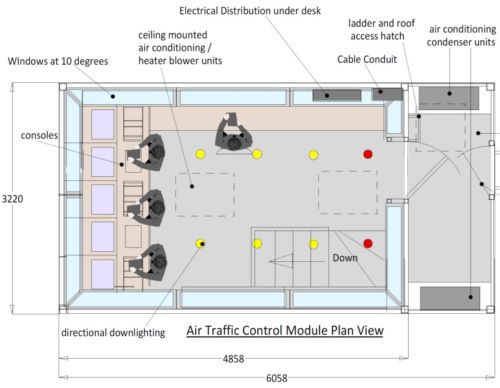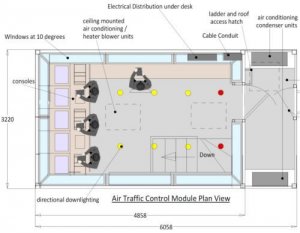 Bespoke VCR
The standard VCR layout may not suit all customer requirements and so MATC is happy to design towers to suit customer specifications. This may require operators to be seated looking in different directions or collocated with ATC Assistants.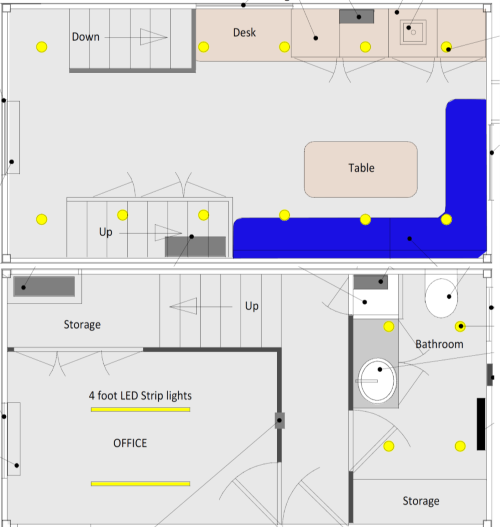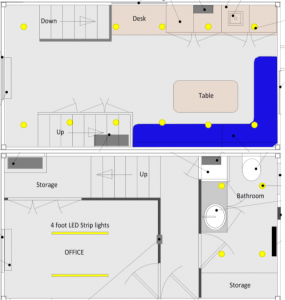 Configurable Support Containers
Support containers can be manufactured to be wider and longer than standard iso-container solutions which allows flexible configuration of spaces to include welfare and office space. Internal staircases can also be accommodated.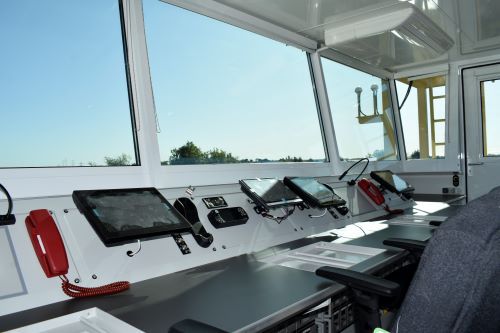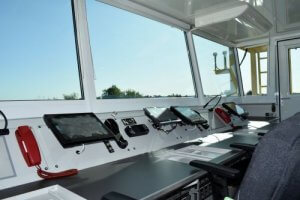 Life Span
The modular and bespoke system's joints and cable glands are sealed against weather ingress to prevent corrosion and are designed to provide a life expectancy in excess of 20 years. If maintained correctly they are a truly cost-effective alternative to a permanent build.
MATC NEWS
---
Find out why our customers love our products, and how they help them achieve success.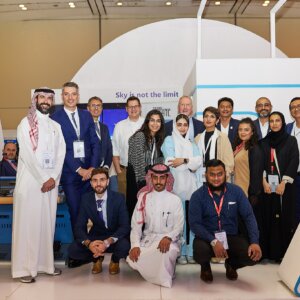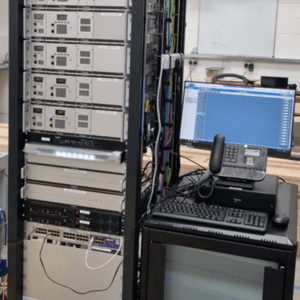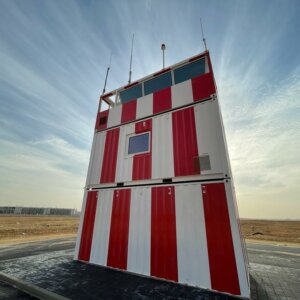 Accreditation
---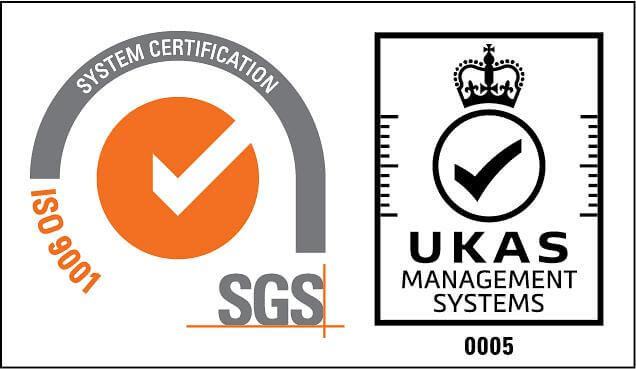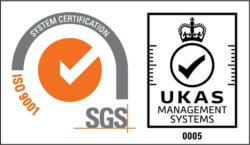 East Midlands Chamber of commerce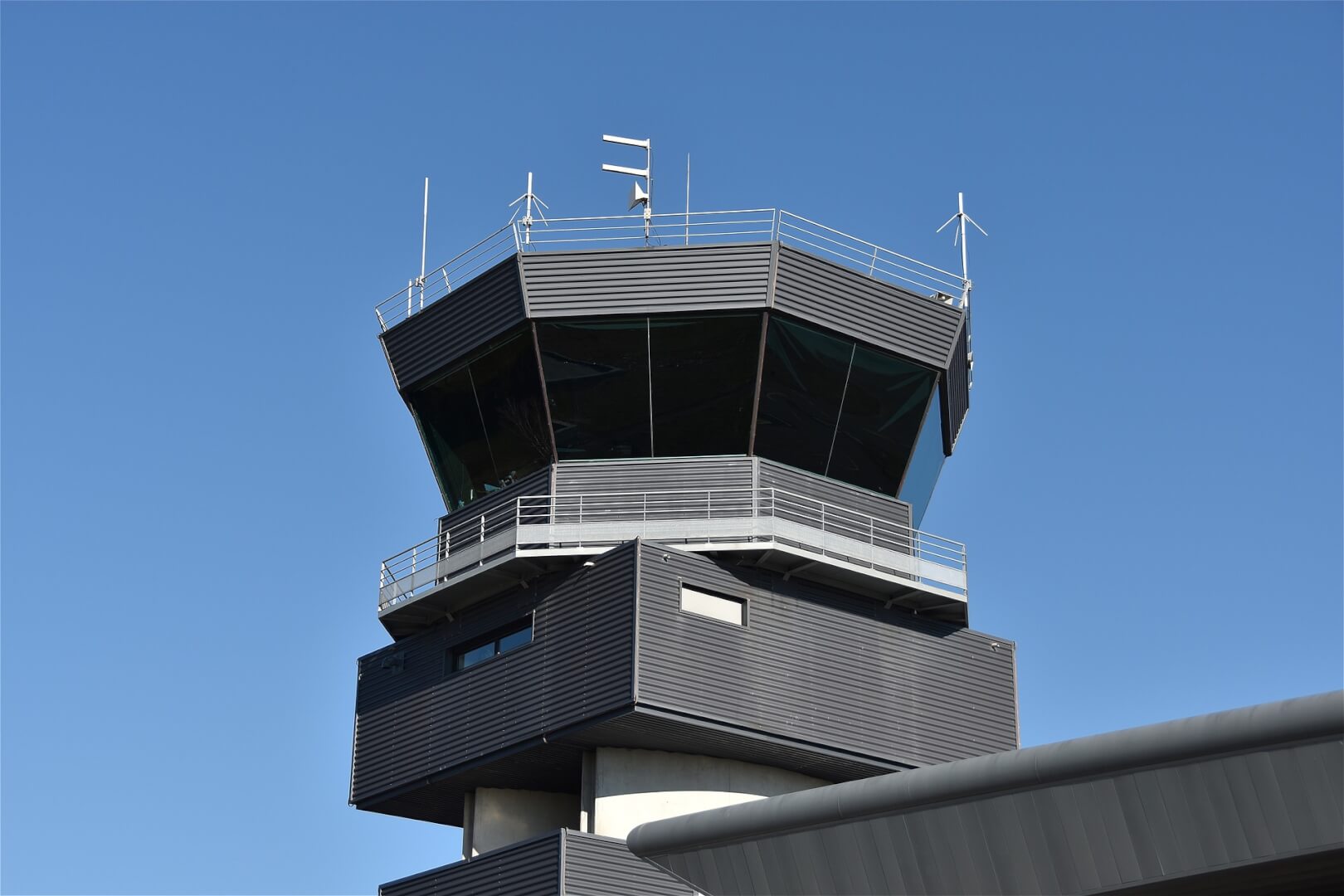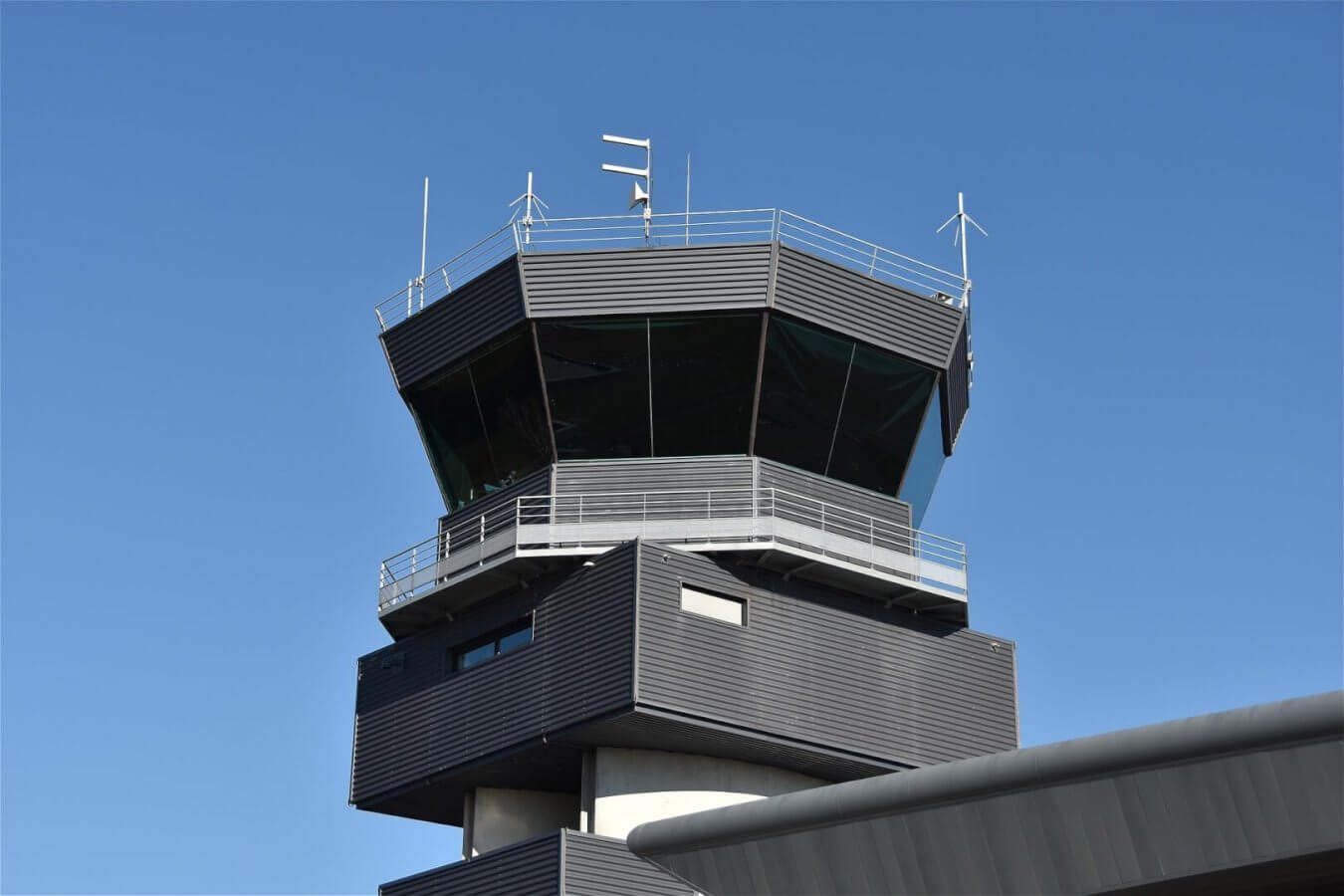 FAQ's
---
Why Use a Modular Tower Rather Than a Mobile Tower?
Mobile towers are designed to be easily and regularly deployed but this comes with the additional complication and cost of either a vehicle or a trailer plus the hydraulic elevating platform. If the requirement you have is for a permanent or a medium-term temporary tower, then a modular tower will almost certainly be more cost-effective. The modular towers have a life expectancy more than 20 years and are far more cost-effective than traditional build tower. They can also be fully integrated and tested off-site to allow a rapid introduction to service.
Modular towers can be stacked on supporting containers or platforms to suit the local conditions up to a maximum of 4 supporting containers. Containers are usually bolted onto supporting concrete pads using base plates and connecting devices to provide structural integrity. Additional tie downs or guy wires may be required to provide extra stability. Stairs are designed and fabricated to bolt to the outside of the supporting containers and provide platforms for rest and/or access to the supporting containers.
Can I Have Internal Stairs?
Yes – designs can be made to include an internal staircase although a slightly wider cabin is recommended to provide sufficient workspace for the operations staff. The bespoke cabins are still road transportable and liftable by HIAB or crane but do require additional transit planning.