Modular Tower Destined for the Middle East
Mobile ATC Systems are pleased to share that we are sending another tower into the wild.
This one, leaving our friend's premises at NEAT last night, is a 3 storey Modular tower destined for the Middle East where it is being installed by our Partner Communications Electronics.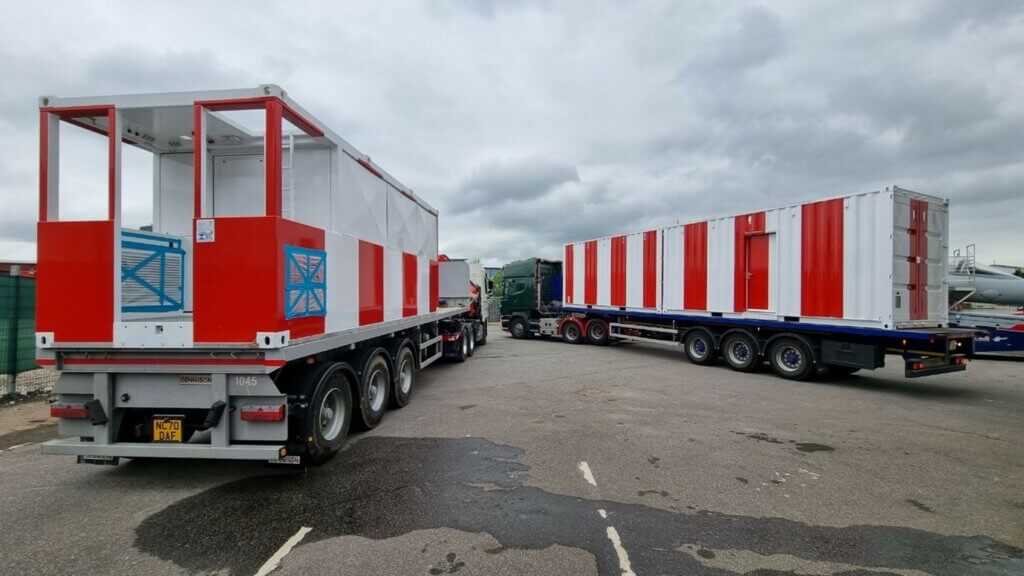 It is equipped with a Jotron communications package, including VHF, UHF Transceivers, redundant recorders, and a 3 position VCS. Also included is a Planevision ADS-B system for situational awareness, a TC Communications crash phone communications bridge with two remote alarm sounder/telephone units, dual Meinberg NTP Time Servers, and a 5kVA UPS.
The Modular tower is proving to be a highly successful product as not only can it be used as a long-term solution, but it provides a truly transportable, relocatable tower for locations that need a medium to short term temporary solution where the full rapid mobility offered by our Mobile ATC Trailers is not required.
We are already on to the next one and another 5th Wheel Trailer is close to completion.