Vehicle Based VCRs
---
The Mobile ATC Systems Ltd vehicle-based ATC VCRs provide the most versatile tactical solutions in the product range and runway caravan options for airports that require them. Tactical off-road capability is provided by the 6×6 and 4×4 vehicles which are both fully self-contained solutions. The runway caravan is available mounted on a standard LGV vehicle or as an SUV towable VCR. All the vehicles are commercial solutions with a worldwide manufacturers support base for spares and service. The VCR is equipped to suit customer needs and MATC will work with the customer to ensure all operational needs are met for each project in terms of aircraft operations and ease of deployment.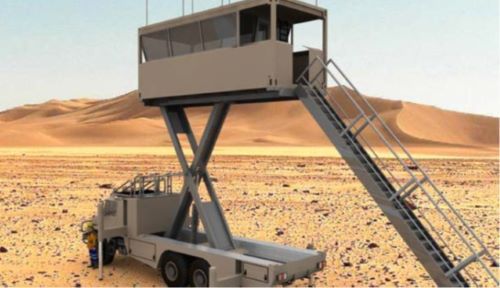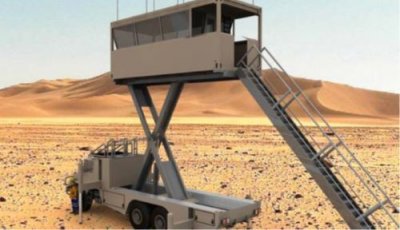 6x6 Vehicle Mounted Elevating VCR
The MATC 6×6 all-terrain solution will allow the deployment of an ATC capability to the harshest of environments. Depending on equipment fit the system can be operational in under 1 hour using a small team of 2-3 men. Air transportable by C17 or larger aircraft with the VCR demounted.


4x4 Vehicle Mounted VCR
Commercial off-road vehicles provide ideal platforms Tactical ATC MVCR which can provide strategic and tactical mobility to military ATC units responsible for rapid greenfield airfield deployments. By hydraulically lowering the roof the vehicle is drive on air transportable in C130 aircraft.


Runway Caravans
Runway caravans are available as an LGV based unit or as a trailer-based unit allowing non-specialist driver deployment. Designed to be parked at runway thresholds for final approach checks these units can be equipped to suit the customer's operational needs.
Vehicle Based VCR Overview
---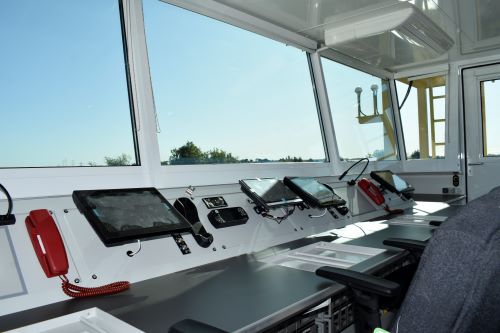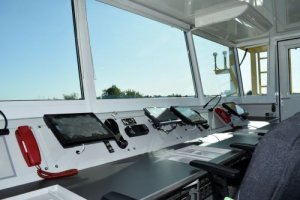 Visual Control Room
The 6×6 mounted, self-levelling, elevating VCR provides 3 ATC operating positions and room for a walking supervisor. Operations Equipment is supplied to customer requirement.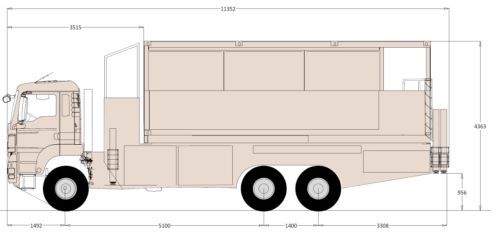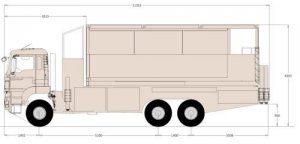 Deployment
The 6×6 unit is entirely self-contained with an on-board generator and sufficient storage for the stairs and the additional operational system accessories. It can be air transported by larger aircraft.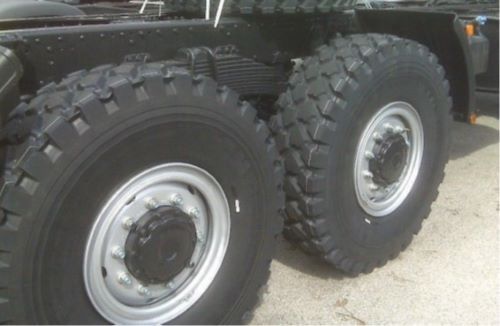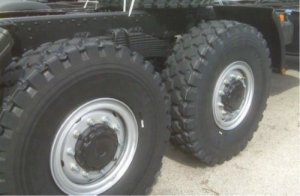 All Terrain Capability
The MAN Chassis selected provides a true all-terrain capability and is supplied with an off-road gear
box, front and rear axle differential locks, off-road tyres, and other dedicated off-road features.


Visual Control Room
The VCR is designed to comfortably fit 2 to 3 operational controllers with their equipment and can be designed to suit specific customer expectations.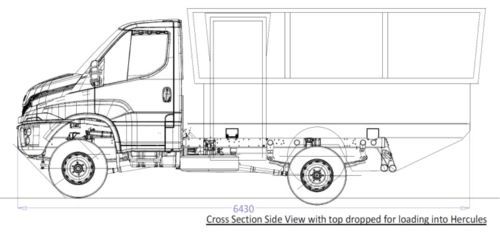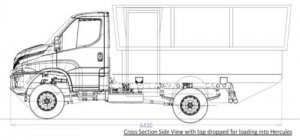 Deployment
The 4×4 unit is entirely self-contained with an on-board generator and sufficient storage for the all operational system accessories. Lowering the roof allows drive on air transport by C130 aircraft.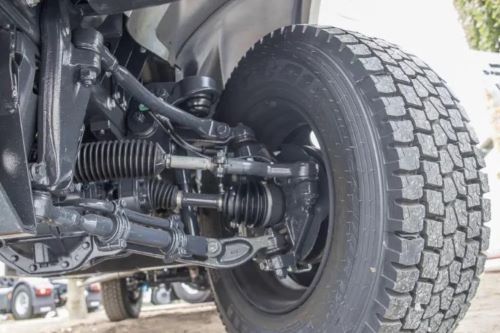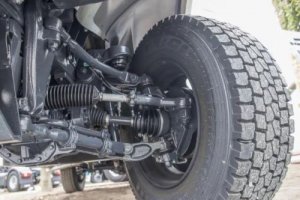 All Terrain Capability
The latest IVECO Daily 4×4 chassis selected provides a true all-terrain capability and is supplied with an off-road gear box, off-road tyres, and other dedicated off-road features.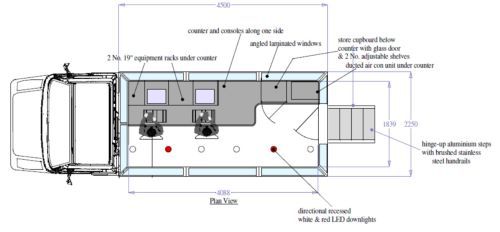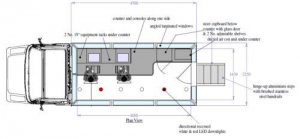 VCR Design
Runway Caravan VCRs, vehicle or trailer based, are compact but still provide space for 2 operators and equipment. Configuration can be decided with the customer to suit specific needs.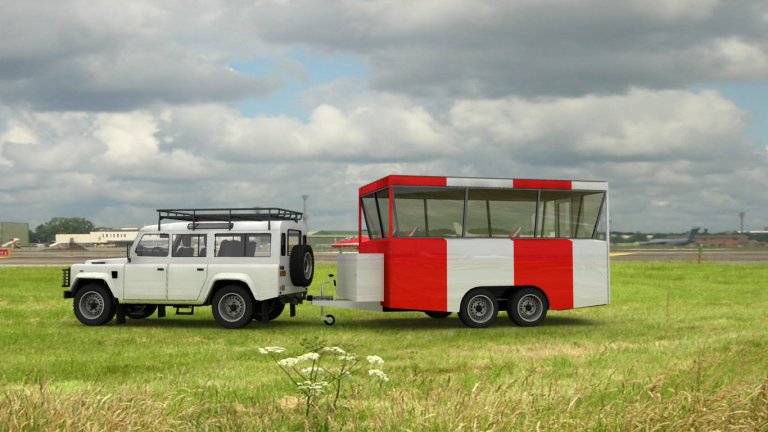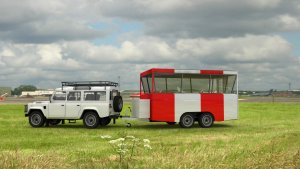 Deployment
Runway caravans should ideally be driven by the ATC Operator to avoid specialist driver assistance. Both the Vehicle and Trailer based solutions can be positioned by a driver with a standard licence or minimal training.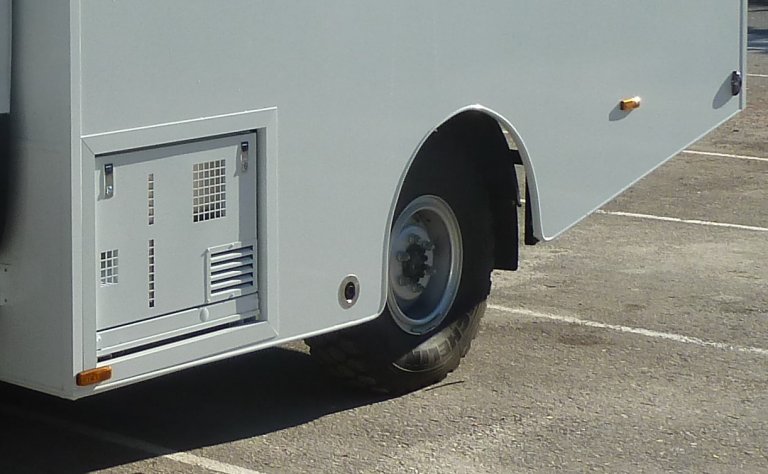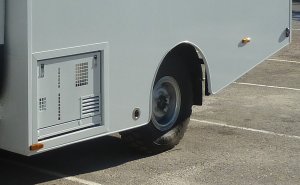 Power
Runway Caravans are usually externally mains powered but a backup generator can be built into both options and a UPS can be supplied to "Hold up" critical communications equipment.
MATC NEWS
---
Find out why our customers love our products, and how they help them achieve success.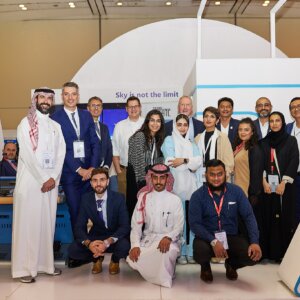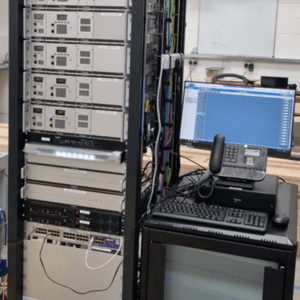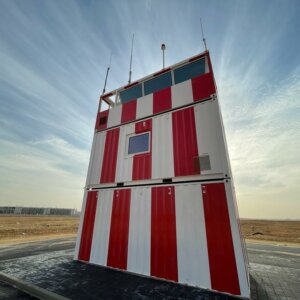 Accreditation
---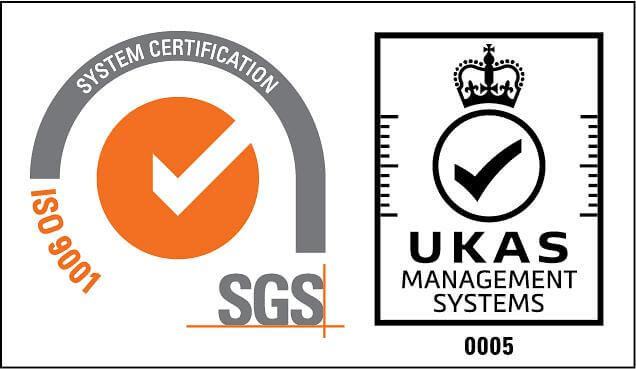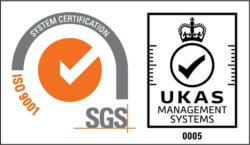 East Midlands Chamber of commerce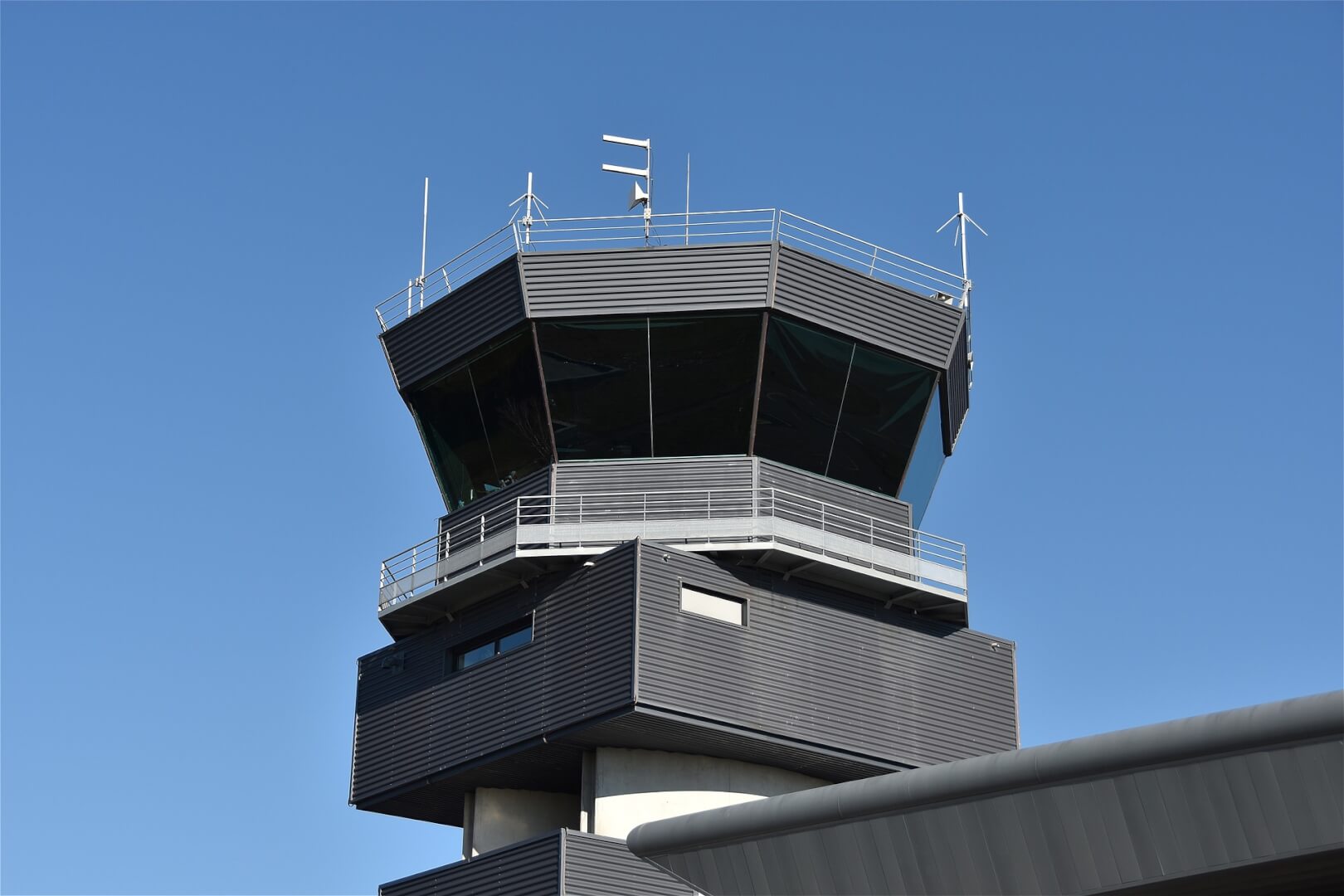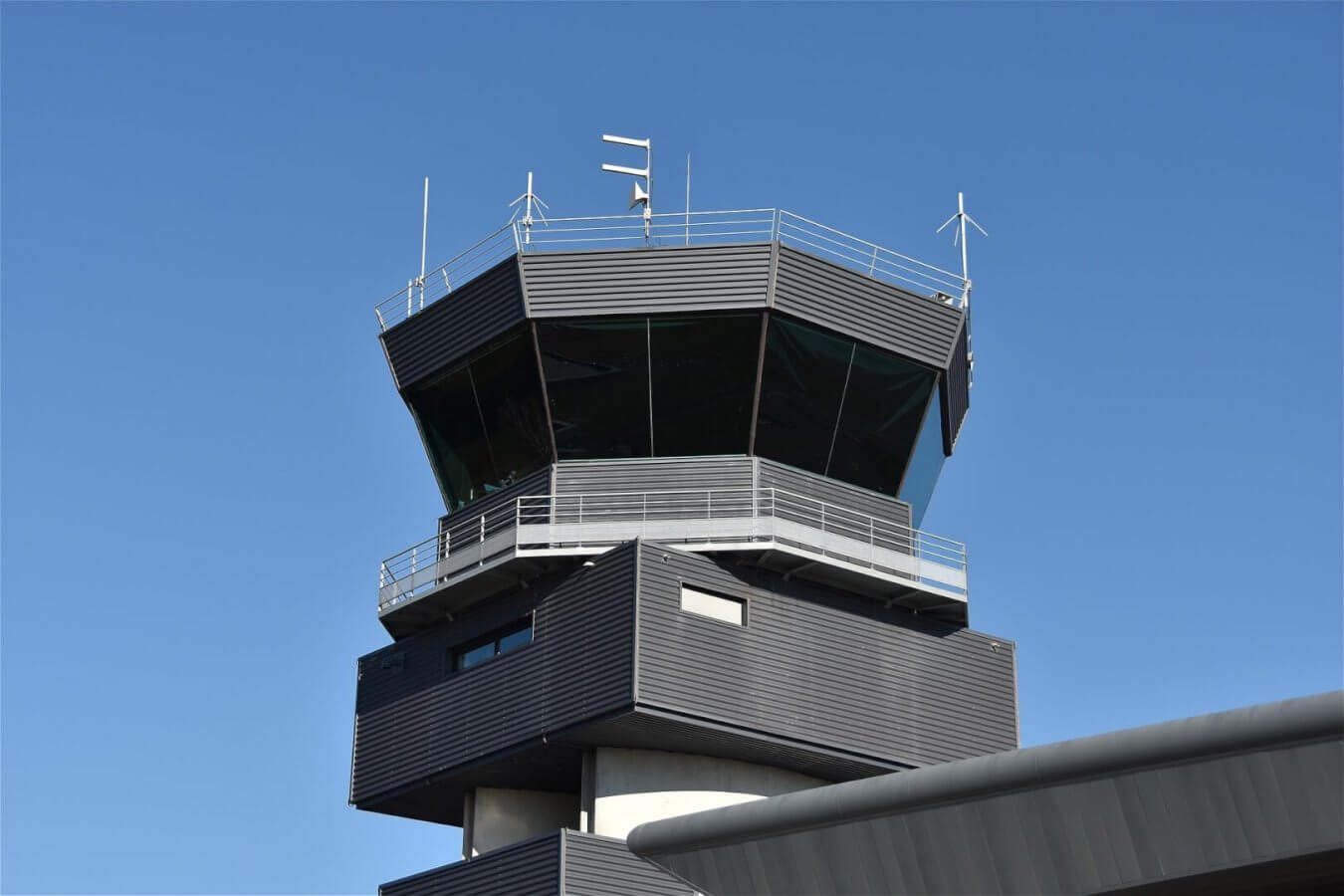 FAQ's
---
Why Would I Use a Vehicle-Based Solution?
In challenging terrain, a 6×6 or a 4×4 vehicle will provide the additional off-road capability needed. The 6×6 vehicle is large enough to provide a full elevating tower at a temporary remote airbase whilst the 4×4 provides an easily air-transportable, rapid deployment capability for tactical operations – particularly helicopter situations.
How Do I Support My Vehicles?
The manufacturers selected as our standard solution have a worldwide support organisation assuring ready availability for spares and advice. MATC can provide an initial spares stock for the first 2 years of maintenance and is happy to continue to support spares provision thereafter if required. MATC is also happy to discuss other vehicle types if a customer has a preference and if available and we will also work with Customer Furnished Equipment.
Are the Off-Road vehicles air transportable?
The 6×6 vehicle is a large MAN TGS33 chassis that can be airlifted in a C17 Aircraft or larger. The IVECO 4×4 solution is designed such that the VCR glass top can be hydraulically lowered to a stowed position that allows the vehicle to drive on to a C130J aircraft or larger for rapid deployment.