Mobile and Modular Medical Units
---
Mobile and Modular Medical Units provide mobile, transportable, and/or temporary safe, sterile medical facilities for remote locations and outreach projects when permanent installations are not feasible. All solutions are designed for simple, rapid deployment by the minimum number of personnel and can be supplied with medical equipment to suit the customer requirement. Mobile ATC Systems Ltd (MATC) will work with customers to design and equip to their own needs.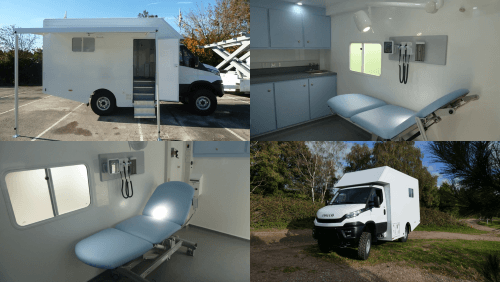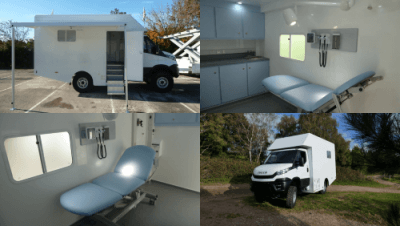 4x4 Off Road Clinics (ORC)
The MATC 4×4 Off Road Clinics are based on 5.5 Tonne IVECO Daily vehicles that provide agile and versatile clinics perfect for outreach medical programs. They can be equipped for various medical applications, but all are equipped with an on-board generator, air-conditioning, and water heaters.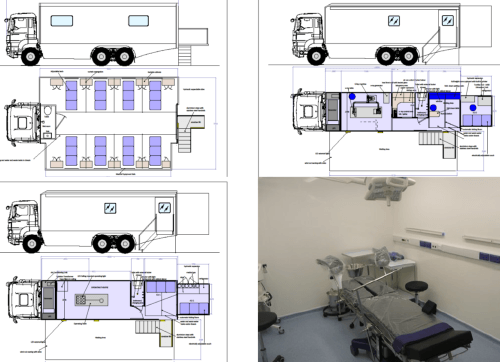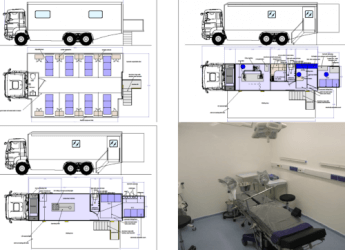 6x6 Mobile Medical Units (MMU)
The MATC 6×6 Mobile Medical Units are based on the MAN TGS33 6×6 all-wheel-drive chassis and have the capacity to be fitted out as self-contained mobile X-Ray and Ultrasound units, Operating Theatres, ICUs, Wards or with Customer specified specialist facilities such as laboratory equipment.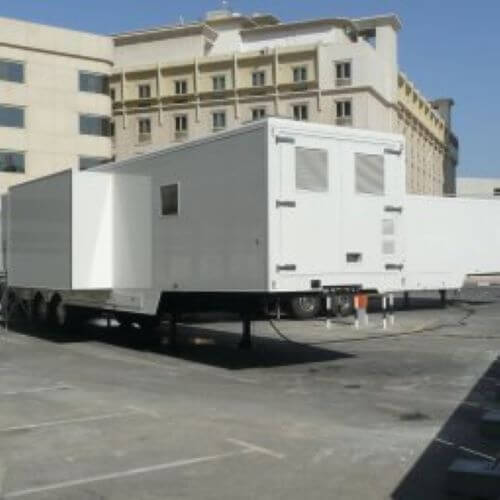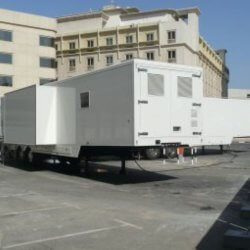 Modular Field Hospitals
The MATC Modular Field Hospitals are available as Trailer mounted units or in ISO-Container sized modules to facilitate easy deployment. No specialist vehicles are needed. These units have double expanding walls that can be linked using corridors to add whatever medical capability is required.
Mobile Off-Road Medical Clinics Overview
---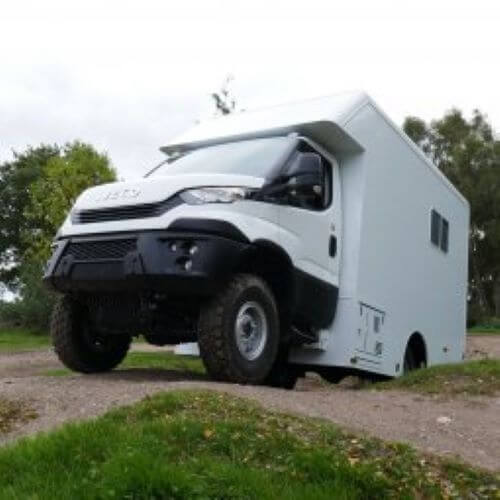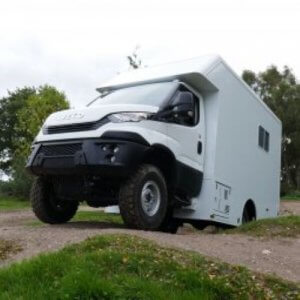 Deployment
The ORC is based on the 4×4 Iveco Daily that is specifically designed to provide excellent ground clearance and built for challenging road conditions. It can be driven on a standard vehicle licence by the medical staff (if required) and is deployed in under 30 minutes.


Self Contained
The ORC clinical area is supported by an on-board 5kVA Generator that supplies the Air Conditioning, a water heater, the medical inspection light, and the pharmacy standard refrigerator. Medical equipment is supplied to need.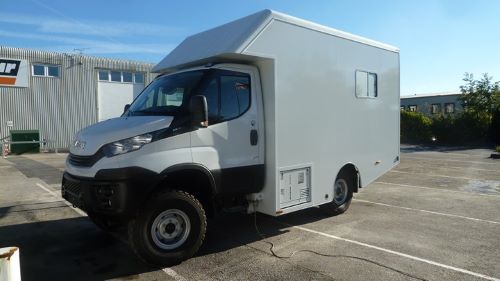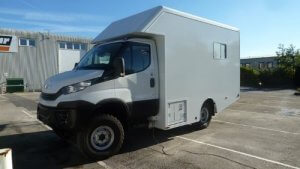 Support
MATC will provide warranty and support for the Medical unit and because the ORC's Chassis is IVECO it is supported by an extensive worldwide network of manufacturer approved companies. MATC supplies a 2-year spares kit including filters, brakes and lights to support in house servicing.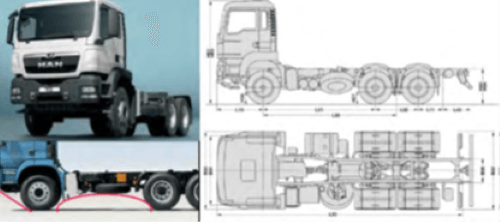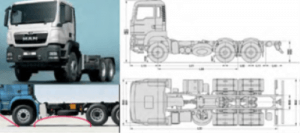 Deployment
The MMU is based on the MAN TGS33 6×6 all-wheel drive chassis designed to provide excellent and long-lived performance on challenging terrain. Its off-road gear box, front and rear axle diff locks and off-road tyres assures medical services can be provided almost anywhere.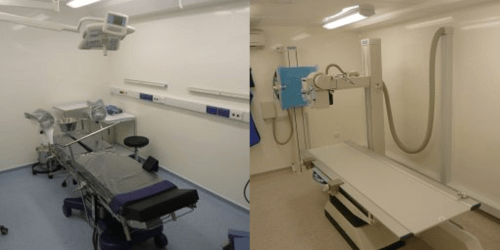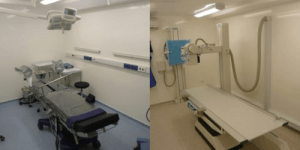 Self Contained
The MMUs have hydraulically expanding pods with the capacity to be fitted out as mobile X-Ray and Ultrasound units, Operating Theatres, ICUs, Wards or with Customer specified specialist facilities. They are self-contained with generators and medical gas distribution.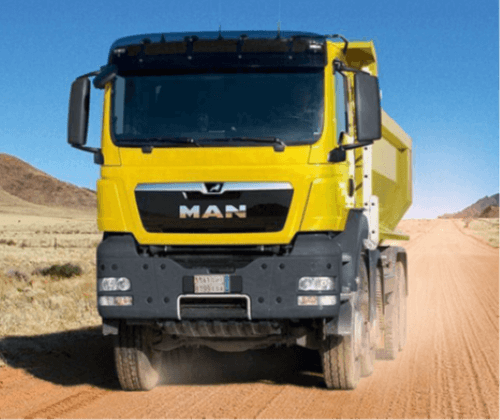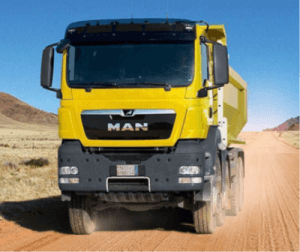 Support
MATC will provide warranty and support for the 6×6 Medical unit and because the MAN MMU vehicle is a standard commercial vehicle it is supported by an extensive worldwide network MAN service centres are equipped with the latest technology, qualified staff, and original parts available.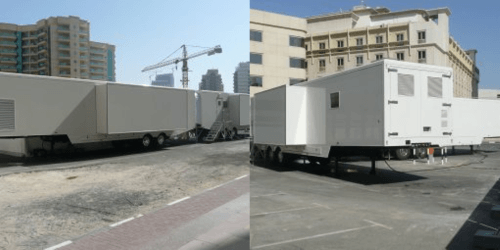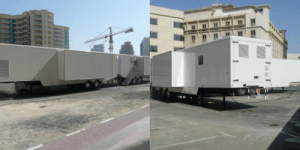 Deployment
The Modular Field Hospital is available as trailer-based units or as container-based units. The trailers can be towed by any 5 th Wheel commercial HGV whilst the containers can be mounted on ISO Container Trailers or flatbed vehicles for transit.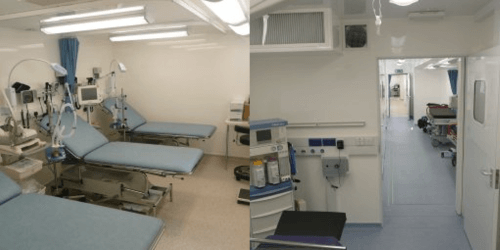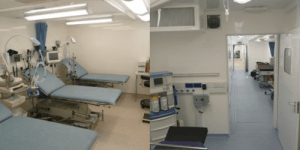 Self Contained
The hospital units on both types of design can be "linked" using bridging units and expand using hydraulic pods to provide additional space for the medical facilities as well as Showers and toilets. They are all equipped with Generators, water distribution, and medical gas as required.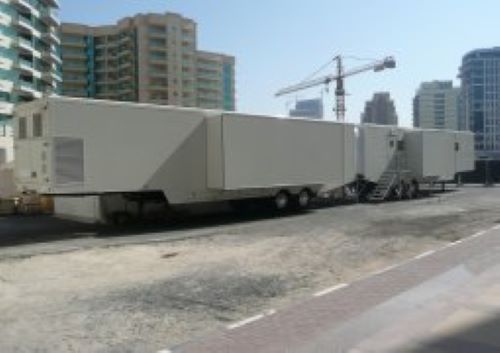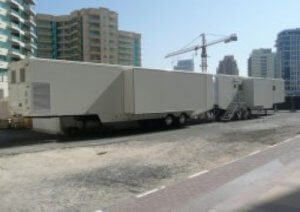 Support
Modules and trailers are purpose designed and built to the highest manufacturing standards and we offer extensive support and warranty options for our products. MATC can supply consumables for the medical equipment which is supported by manufacturer's warranty.
MATC NEWS
---
Find out why our customers love our products, and how they help them achieve success.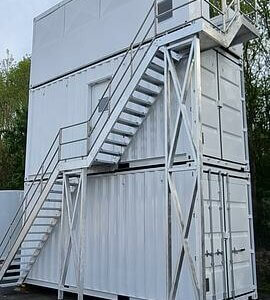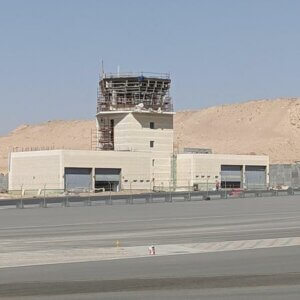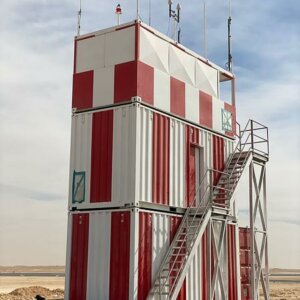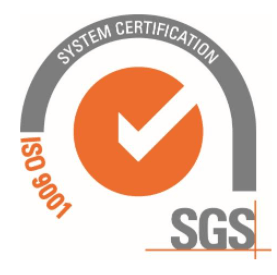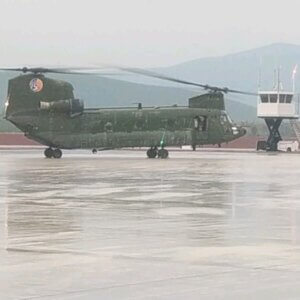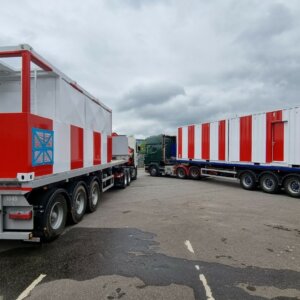 Accreditation
---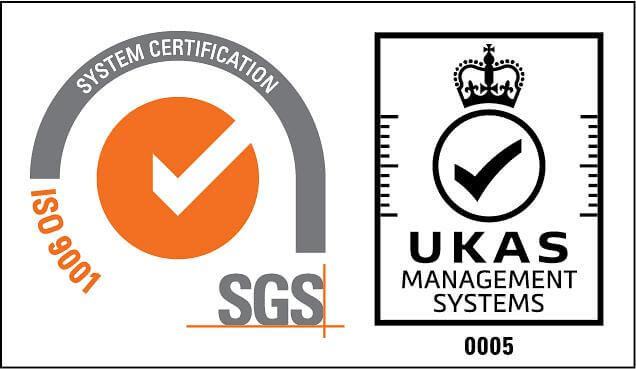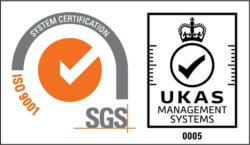 East Midlands Chamber of commerce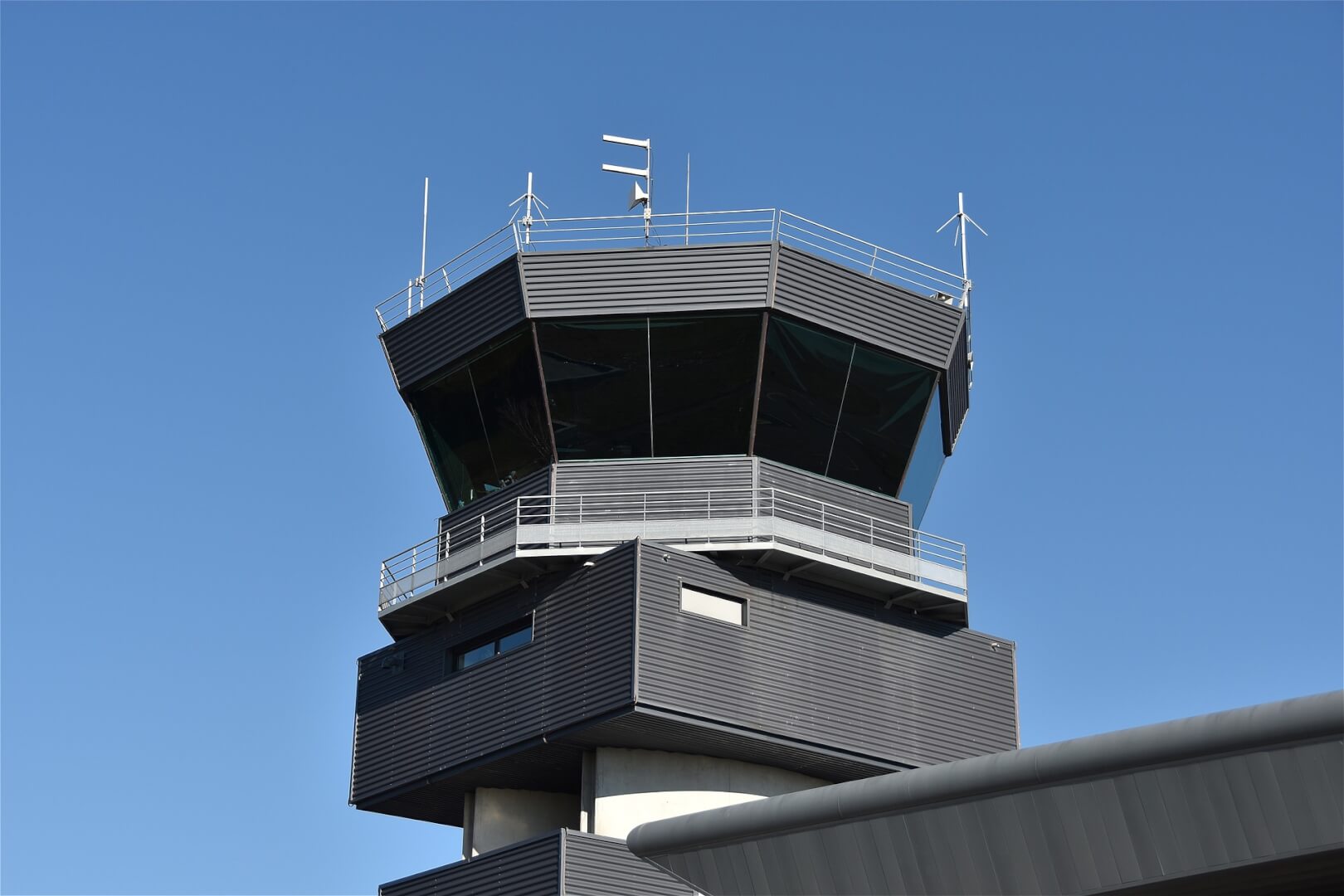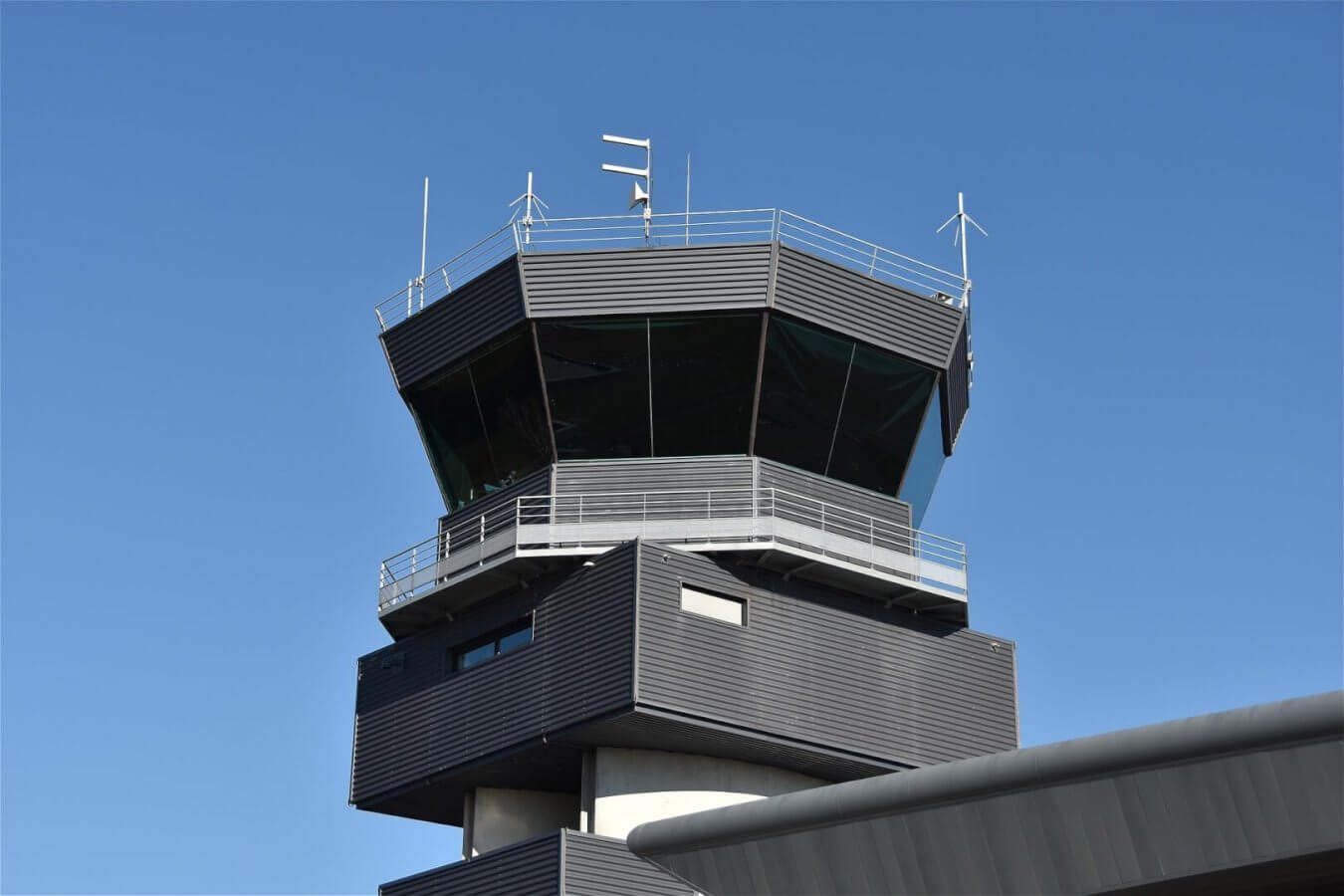 FAQ's
---
What type of Medical Solution do I need?
This depends on the concept of operations. If regular short-term medical outreach projects supporting minor surgery or general practice is required, then the 4×4 ORC best suited. If more serious surgery or testing is required but is still at remote locations, this will steer the user towards a 6×6 Vehicle-based solution. Longer-term deployments and larger patient numbers will probably require the modular hospital approach.
How long do they take to deploy?
The 4×4 ORC is deployable within 30 minutes by a single operator and the 6×6 MMUs can be deployed in under 2 hours by a small team of 2 people. The larger modular solutions will take longer depending upon the number of units required and the type of trailers deployed. Deployment materials are stored on the vehicles and all systems are designed to be as simple as possible with no special tools are required.
This depends very much on the type of unit selected and the extent of the medical systems installed. MATC works hard to keep manufacturing cost low and will offer advice on what solutions are available to meet customer needs. MATC is available to supply a customer-specific preference for manufacturer or equipment type but is also happy to discuss alternatives to suit budget.