6x6 Mobile Medical Units
---
The MATC 6×6 Mobile Medical Units are designed to be robust enough to travel across most terrains and large enough to provide flexible hospital grade treatment areas for patients suffering from a wide range of serious health issues. The units are based on standard commercial all-wheel drive vehicles and can be equipped for major surgical practice with options for Operating Theatres, X-Ray and Ultrasound units, Outpatient Treatment, and Wards. The vehicles can be a standard compact frame or designed with hydraulically expanding "Pods" for increased room whilst retaining standard vehicle dimensions in transit.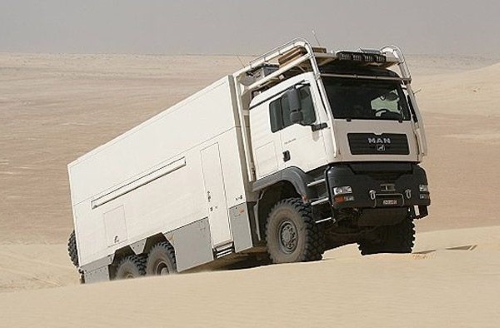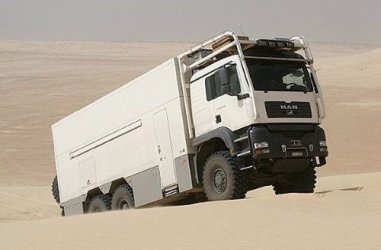 Off Road Capability
The MMUs are based on the rugged TGS33 MAN high clearance, rugged off road 6×6 all-wheel drive truck which provides excellent ground clearance and are equipped specifically for exceptional off- road performance whilst remaining a very capable road vehicle.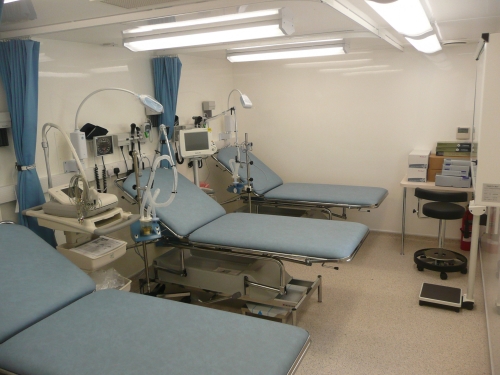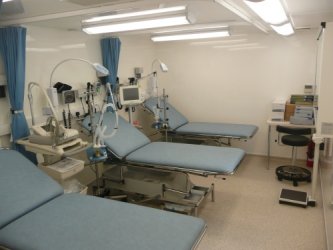 Clinical Areas
The clinical areas are designed with medical grade wipe down surfaces to support easy sterilisation. Various grades of clinical capability can be offered depending upon customer preference and the design of each vehicle can be specified to suit purpose and local regulatory requirements.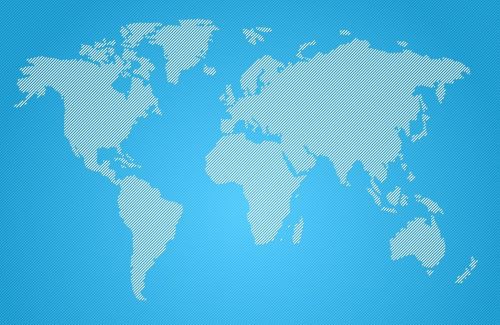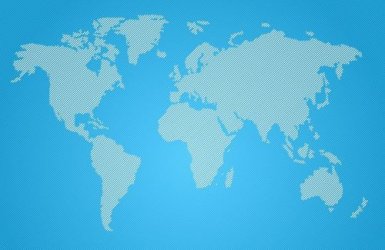 Support
MAN has an extensive worldwide network of manufacturer approved servicing companies. MATC also supplies an optional 2-year spares kit including filters, brakes and lights to support in house servicing to ensure that the MMUs stay on the road as much as possible.
Off Road Capability Overview
---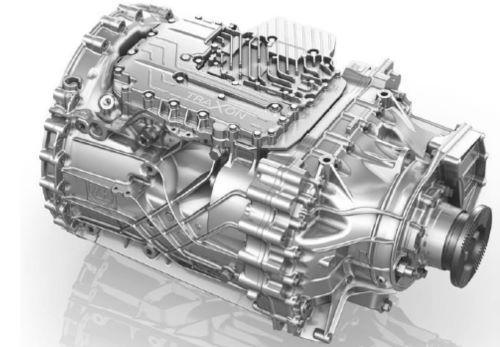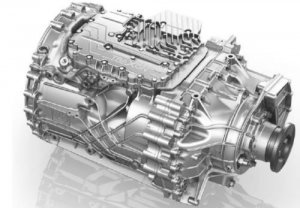 Drivetrain
The latest MAN TG33 6×6 chassis selected for the MMU provides a true all-terrain capability and is supplied with an off-road gear box with high ground clearance planetary axles, front and rear axle differential locks, off-road tyres, and other dedicated off-road features.


Ground Clearance
For a vehicle of this type the MMU has exceptional ground clearance and can traverse the roughest of terrain if driven correctly. Engine and chassis protection shields are standard, and a spare tyre is under the rear of the chassis.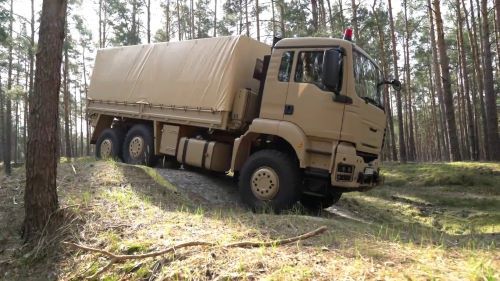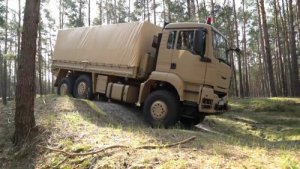 Off Road Performance
The MAN chassis selected for the MMU is in use by multiple military organisations and even with the completed medical unit fully populated the units can go off-road safely and comfortably.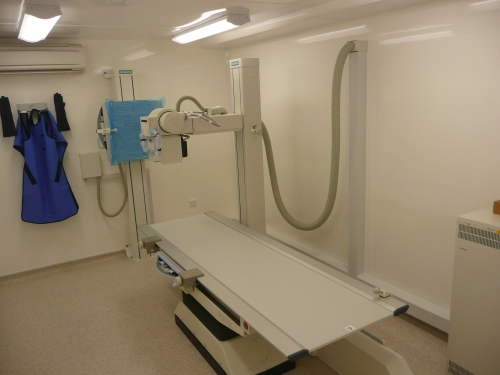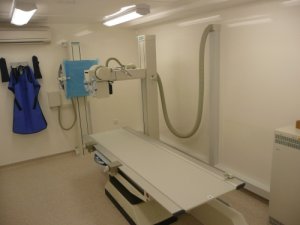 Medical Equipment
In addition to general practice medical equipment, a wide range of specialist equipment can be specified such as X-Ray and Ultrasound units, Operating Theatre lighting and beds. Customer furnished equipment can also be fitted.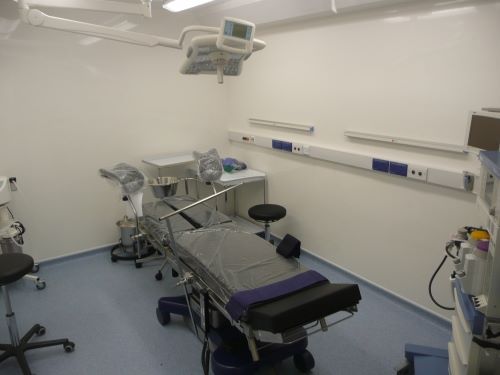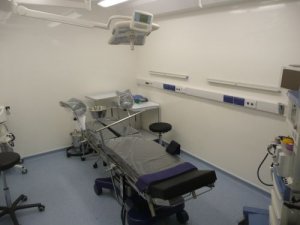 Clinic Type
MMUs can be designed as general practice or as specialist units including Operating Theatres, X-Ray and Ultrasound units, Outpatient Treatment, and Wards. Toilets and showers can be included or supplied as separate welfare units.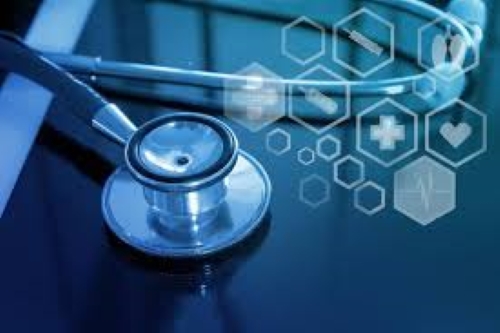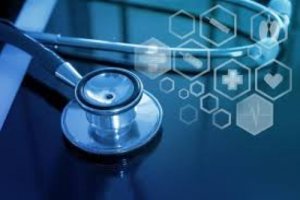 Medical Laboratories
In conjunction with specific and specialist customer guidance and collaboration the MMUs can also be equipped with medical testing equipment and purposed as medical laboratories.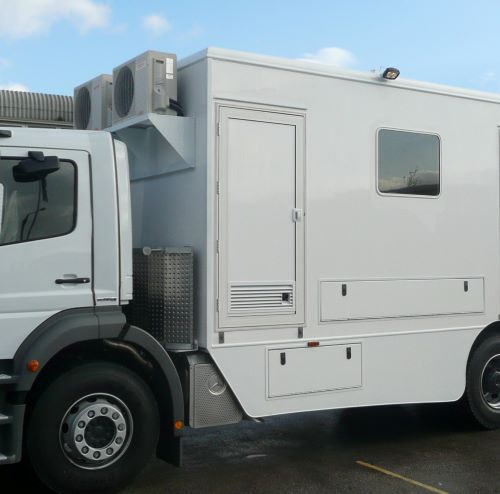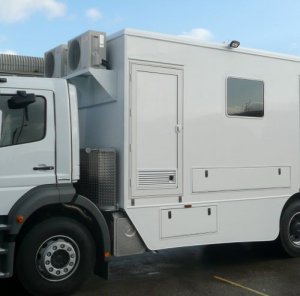 Power
Each MMU has external mains input but are equipped with a large onboard Diesel Generator in an acoustically isolated locker to supply power for all on board equipment. These can run multiple MMUs if deployed as a hospital and each vehicle has a UPS for critical equipment.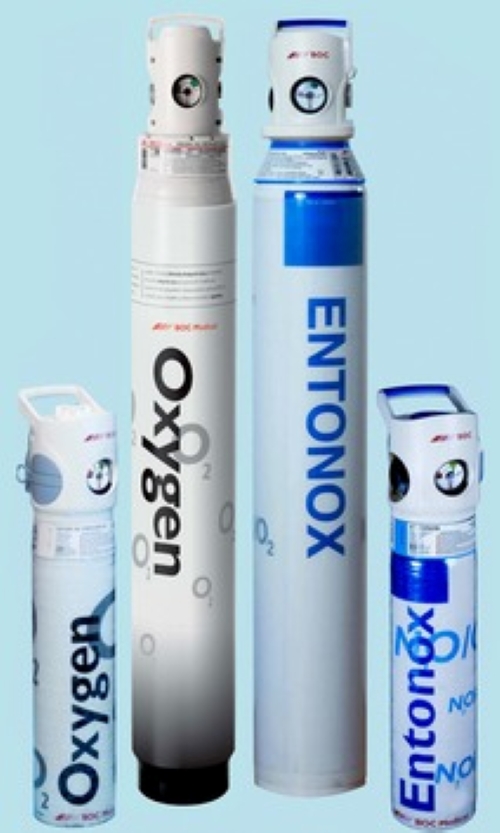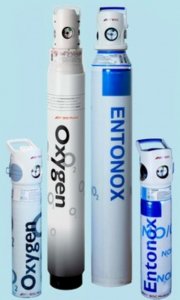 Medical Gas
Depending on the MMU type medical gas storage and distribution can be provided.
MATC NEWS
---
Find out why our customers love our products, and how they help them achieve success.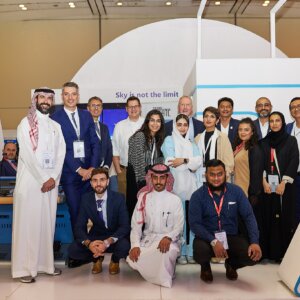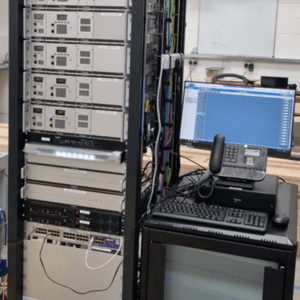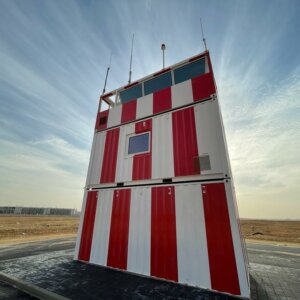 Accreditation
---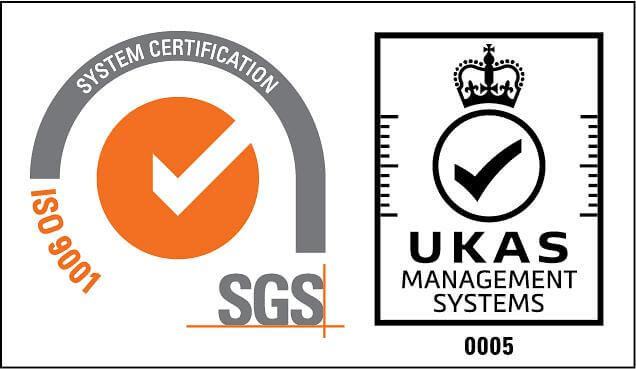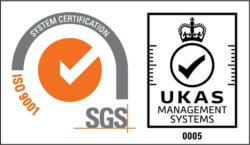 East Midlands Chamber of commerce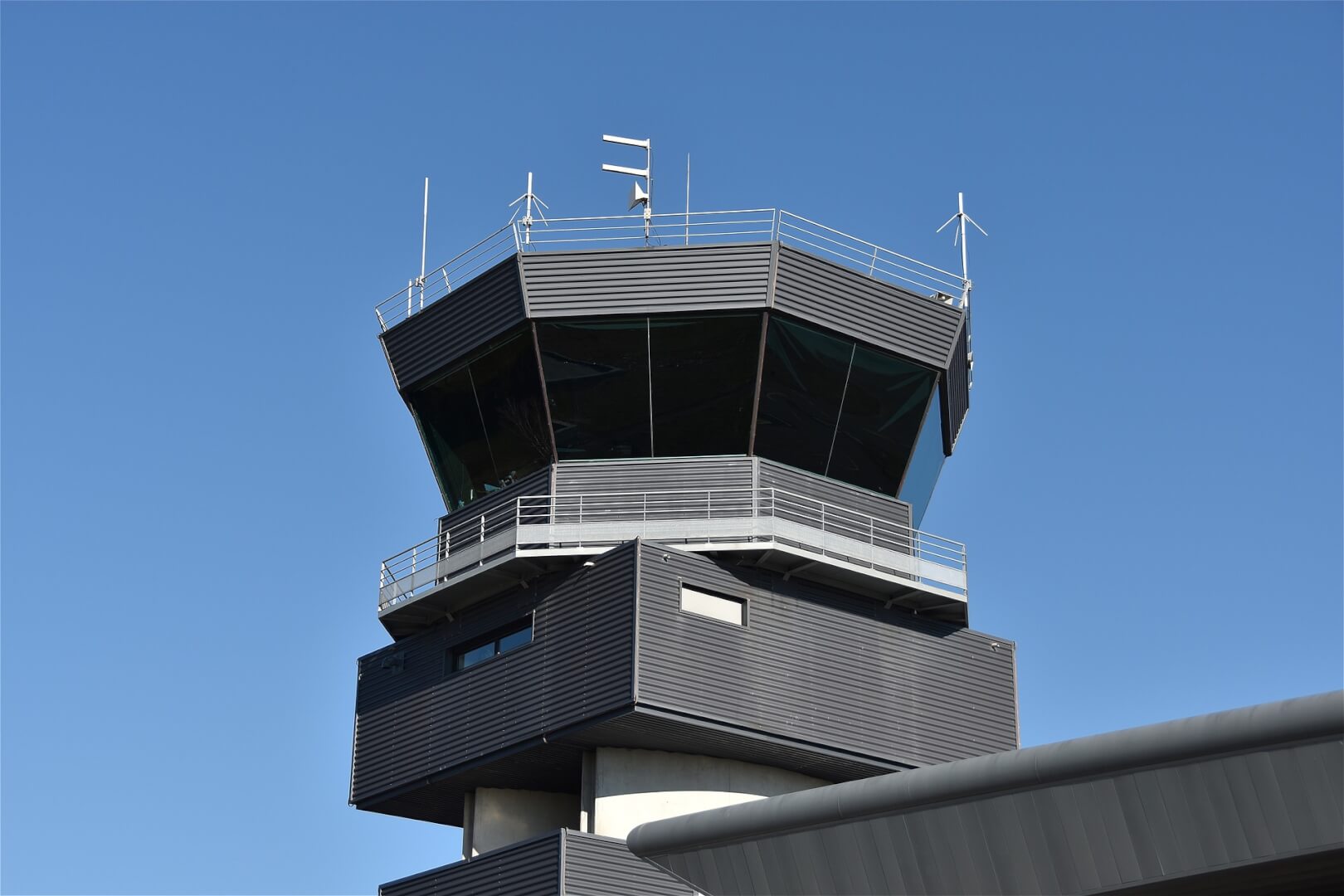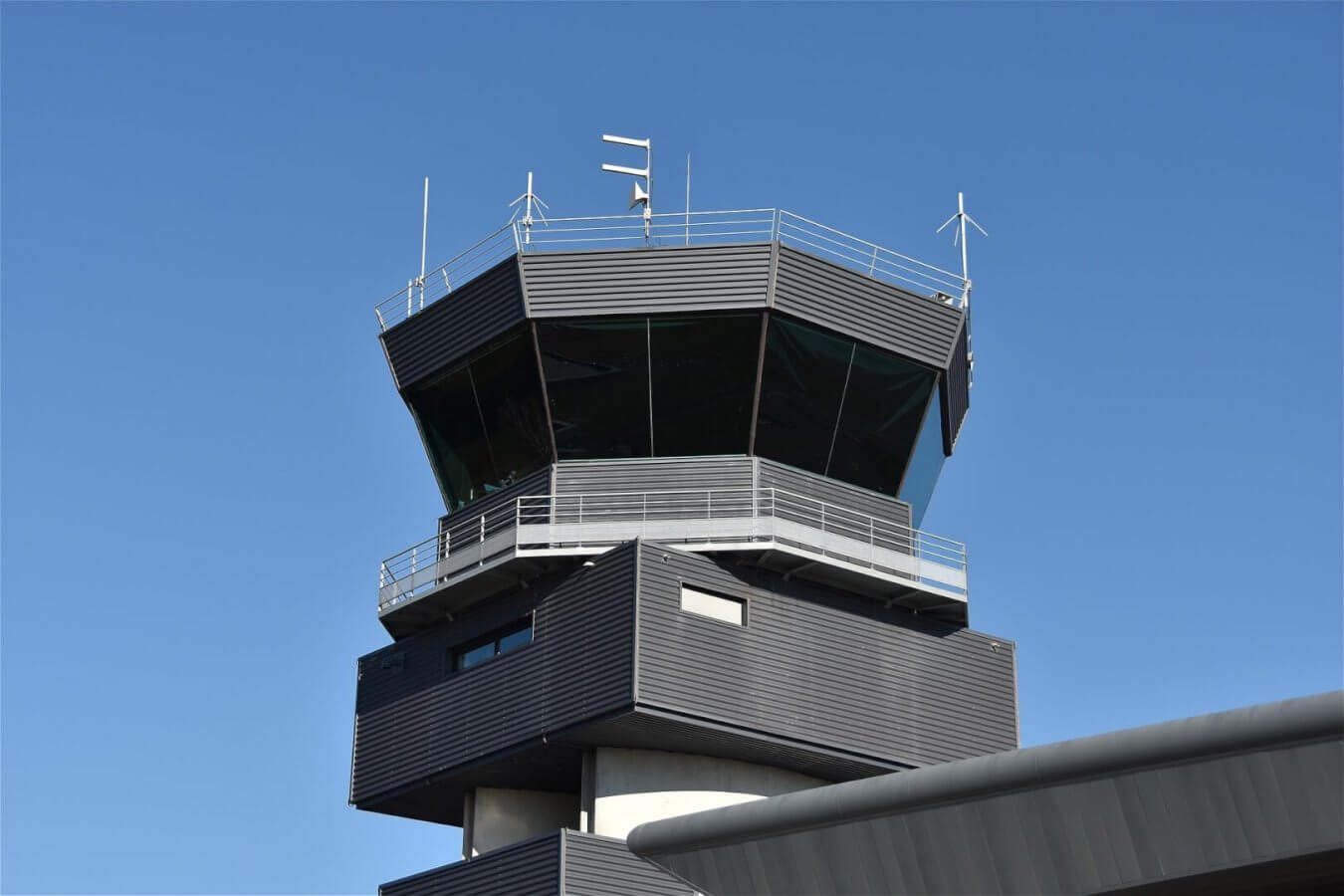 FAQ's
---
The MMU is based on a MAN TG33 6×6 Chassis which will require a specialist driver. The vehicles vary in size depending upon application but are typically 10.5 m long and around 4 m high.
How good are they off road?
Designed specifically for off-road work the MAN TGS33 provides a high clearance chassis coupled with a 6×6 all-wheel drive train, an off-road gearbox, off-road tyres and a range of dedicated off-road features to assure this unit can get where it needs to be.
How much Treatment Room is Provided?
The MATC MMUs can be supplied with hydraulically operated expansion pods that provide enough room to support a full operating theatre, X-Ray facility or several general practice spaces. They are also able to support an 8-bed ward with welfare facilities included.