4x4 Off-Road Clinics - ORCs
---
The MATC 4×4 Off Road Clinics are designed to be small and robust enough to travel across most terrains but large enough to provide a flexible clinic area for the treatment of patients suffering from a wide range of health issues. Easy to drive and maintain these units are in use in Eritrea supporting medical "outreach" programs requiring hundreds of km of unpaved road travel. The clinics can be configured for various medical services such as Vaccinations, Paediatrics, Dialysis, Dental, Optical, Minor Surgery or General Practice.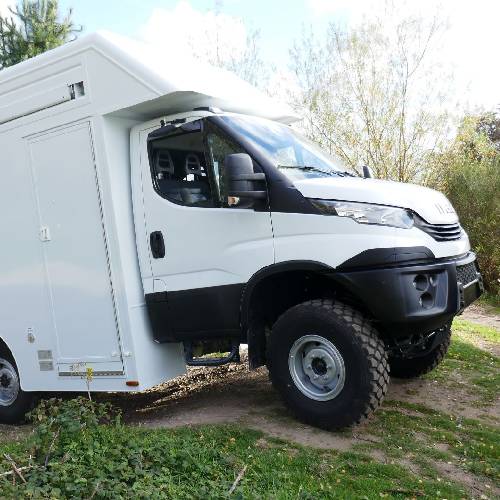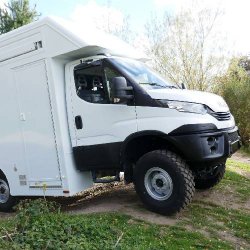 Off Road Capability
The ORC is based on the rugged IVECO Daily 4×4 Chassis which provides excellent ground clearance and is easily maintained. Although specifically designed and built for challenging road conditions in most countries only a standard driving licence required, and the medical team could drive the unit.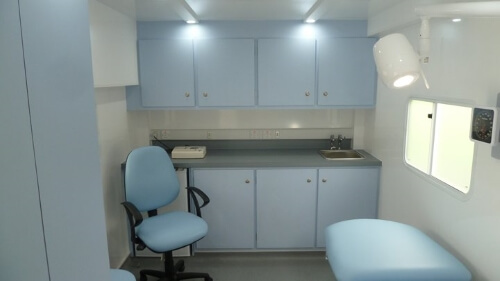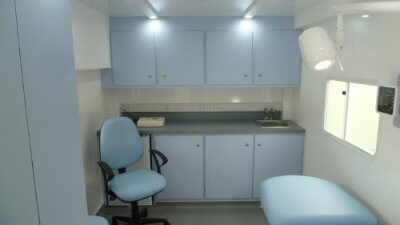 Clinical Areas
The Air-Conditioned clinical areas are designed with a wipe down surfaces to support easy sterilisation and have sink unit with hot and cold water to allow cleaning between patients. Adjustable medical lighting, examination bed, a medical workbench and a pharmacy refrigerator are usually standard.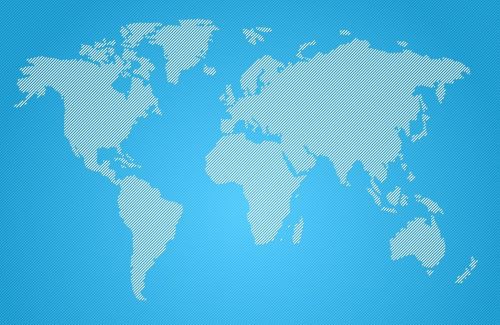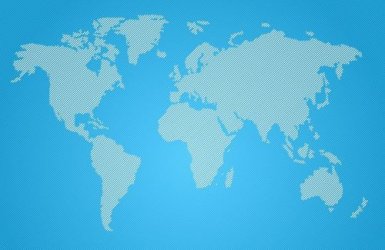 Support
IVECO has an extensive worldwide network of manufacturer-approved servicing companies. MATC also supplies a 2-year spares kit including filters, brakes and lights to support in house servicing to ensure that the ORCs stay on the road as much as possible.
Off Road Capability Overview
---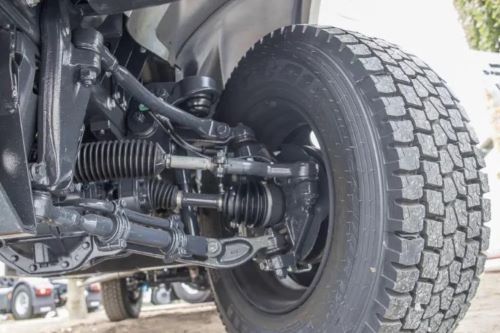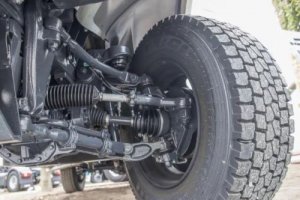 Drive Train
The latest IVECO Daily 4×4 chassis selected for the ORC provides a true all-terrain capability and is supplied with an off-road gear box, off-road tyres, and other dedicated off-road features.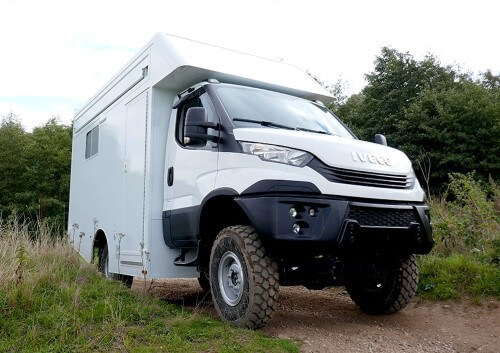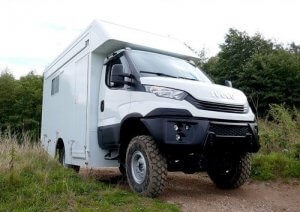 Ground Clearance
For a vehicle of this type the ORC has exceptional ground clearance and can traverse the roughest of terrain if driven correctly. Engine and chassis protection shields are standard, and a spare tyre is under the rear of the chassis.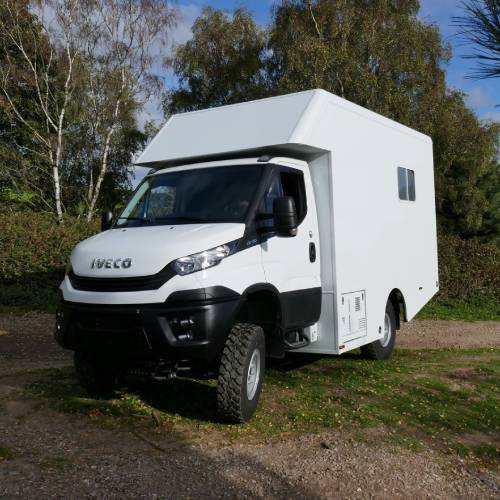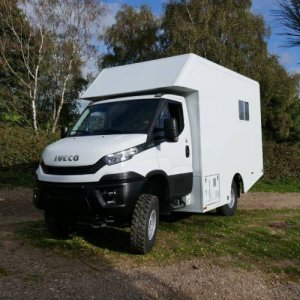 Off Road Trials
The ORC design has had a series of off-road trials and has performed remarkably well. Even with the completed clinic fully populated the units can go off-road safely and comfortably.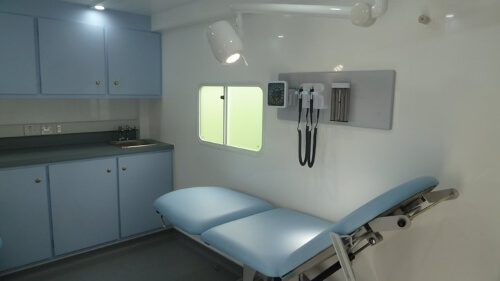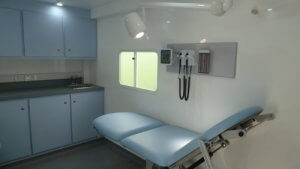 Medical Equipment
A wide range of medical equipment can be supplied including Diagnostic Sets, ECG Machines, Wall Mounted LED Examination Lights, Electric Examination couches and specialist examination devices.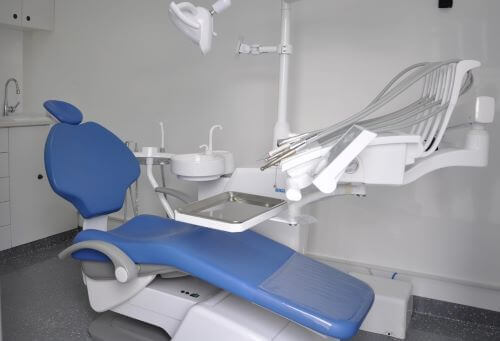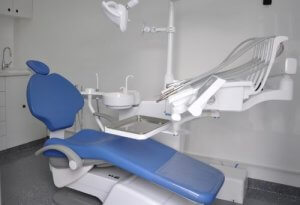 Clinic Type
Clinics can be designed as general practice or as specialist units including dental, optical, ultrasound and dialysis. MATC will also supply empty units, or fit customer furnished if preferred.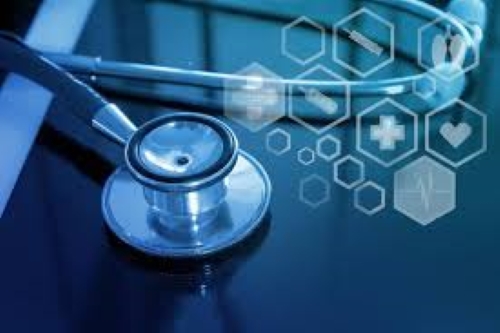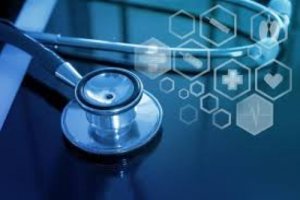 Laboratory
In conjunction with specific and specialist customer guidance and collaboration the ORCs can also be equipped with medical testing equipment and purposed as medical laboratories.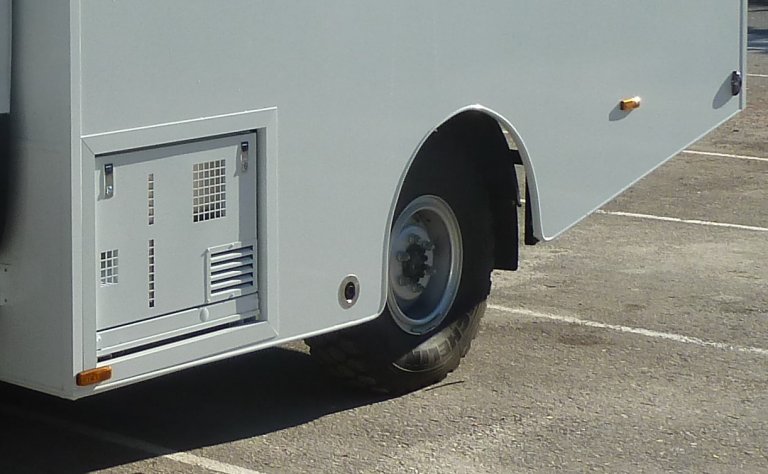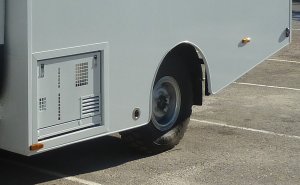 Power
The ORCs all have an external mains input connection but are also equipped with an onboard 5kVA Diesel Generator in an acoustically isolated locker to supply power for all on board equipment.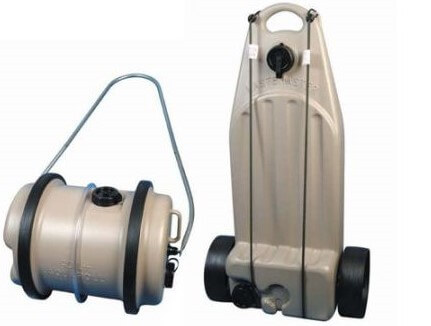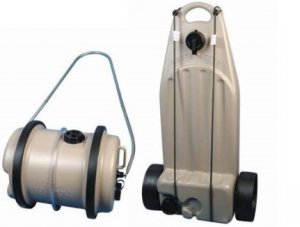 Water
The internal waste and freshwater tanks have a limited capacity so MATC supplies large aqua-roll tanks in case access to water is restricted. These are transported inside the clinic.
MATC NEWS
---
Find out why our customers love our products, and how they help them achieve success.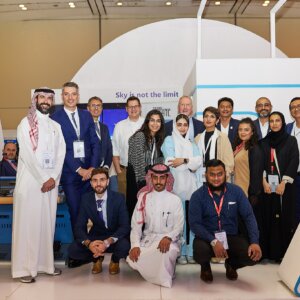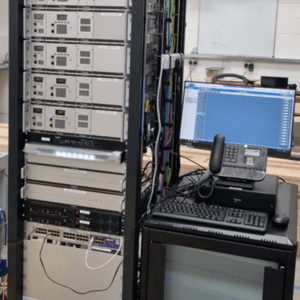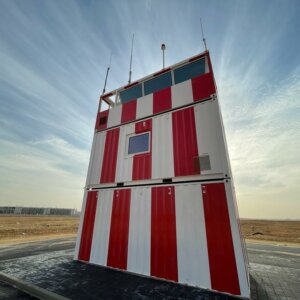 Accreditation
---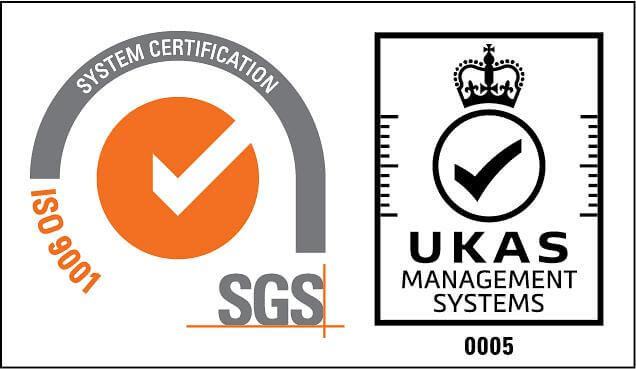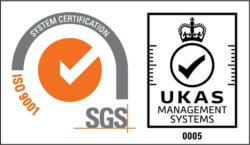 East Midlands Chamber of commerce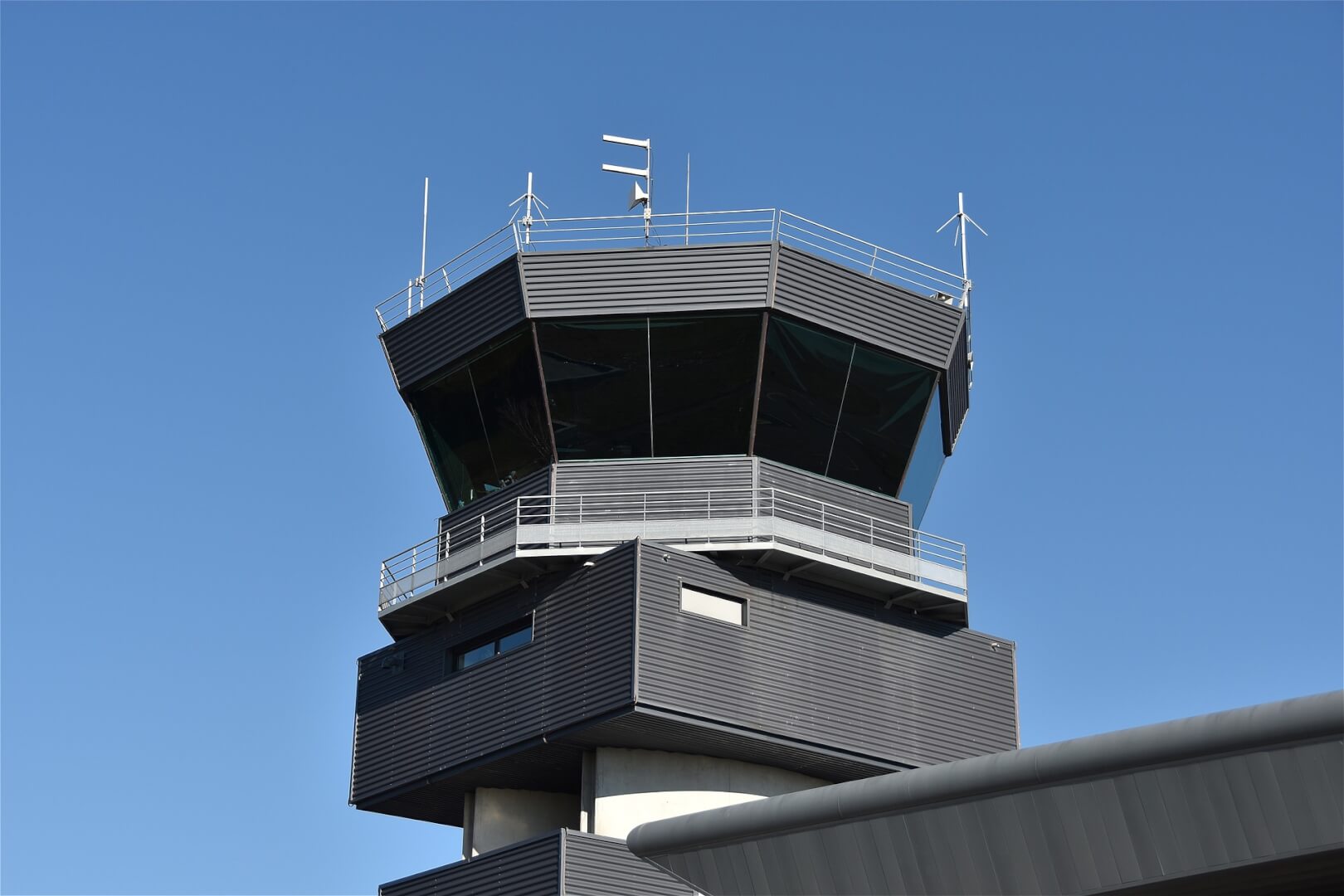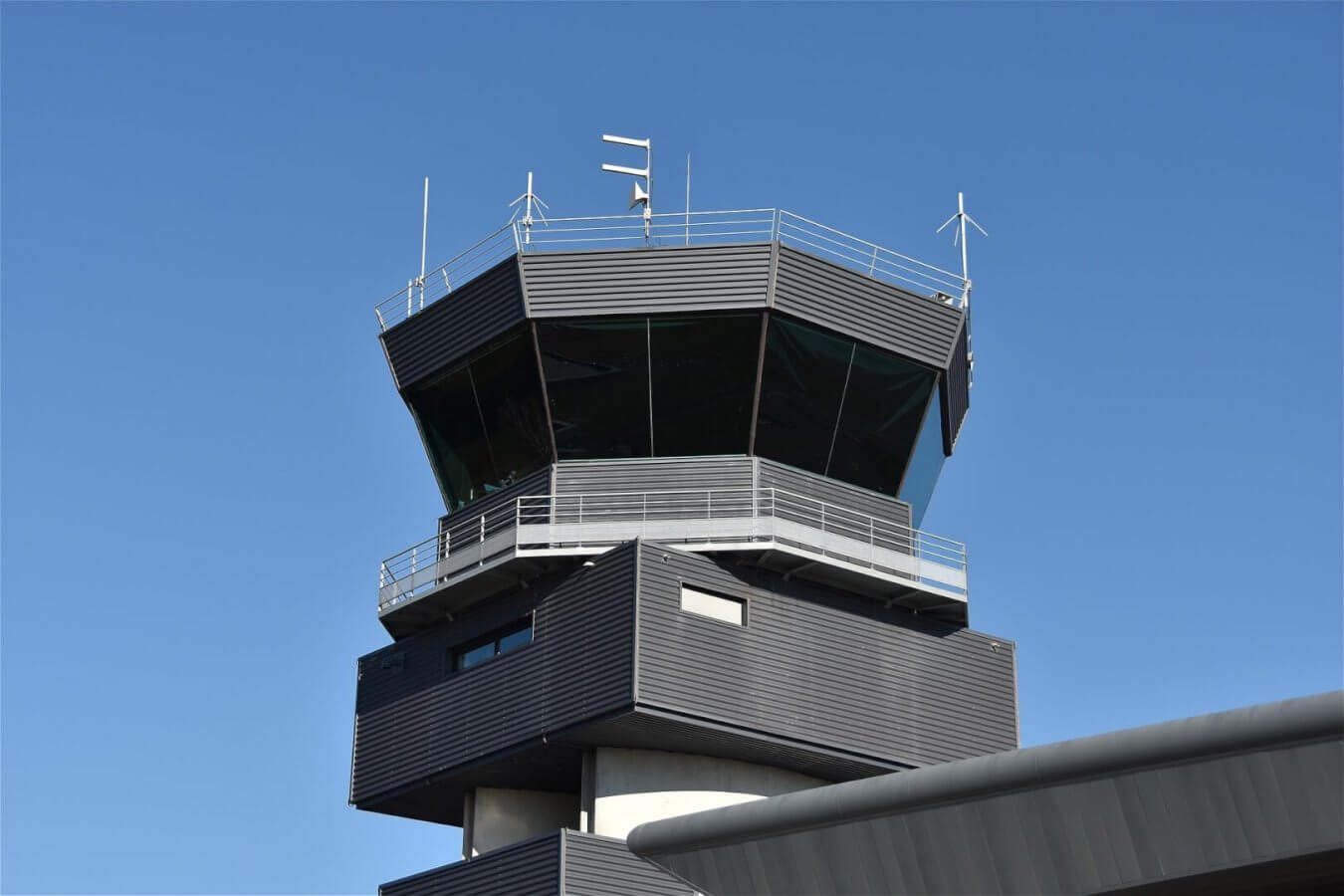 FAQ's
---
The ORC is based on an IVECO Daily 4×4 Chassis which can be usually be driven by a driver with a standard licence. Shorter than most commercial motorhomes the ORC is 6.33m Long and 3.35m High.
How good are they off road?
Designed specifically for off-road work the ORC has a solid load-bearing chassis and high-performance suspension to provide exceptional road clearance. The 3-litre hi-torque engine and multiple differential locks provide plenty of power for handling most terrains.
How much Treatment Room is Provided?
The MATC ORCs are designed to provide a safe, sterile clinical area suitable for various medical disciplines. The consulting area is sufficiently large to provide room for 2 medical practitioners, a patient and a chaperone if required but can be equipped to suit various applications. An awning allows a waiting area to be set up undercover outside of the vehicle.