Deployable Helipad Lighting System
MATC has a reseller agreement with FEC Heliports and is pleased to be able to offer the HEMS-Star® and MIL-Star® rechargeable battery-powered LED helipad lighting system. Designed for rapid deployment to provide safe and effective marking at designated or ad-hoc helicopter landing areas for both Military and Civil applications.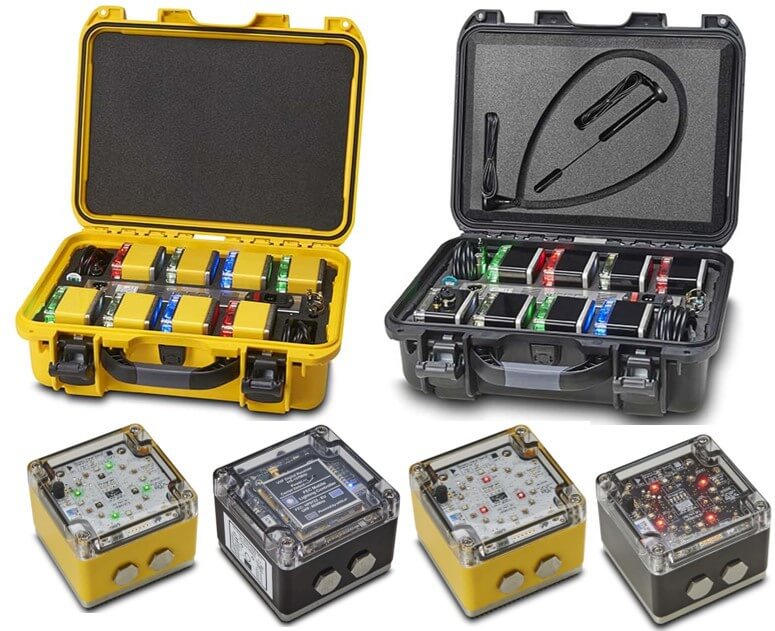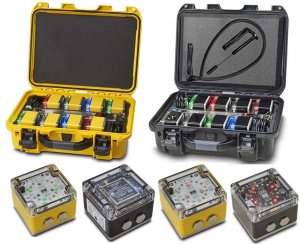 The HEM-Star and MIL-Star systems are portable and lightweight and the full case weighs only 10.6 Kg. They are in-case rechargeable via mains at 100-240V AC, vehicles at 13.5-28VDC, solar or wind power. The Mains PSU is capable of charging 8 lights from fully exhausted to fully charged in 3.5 hours.
Providing red, blue, green, white visible LEDs and infrared to support pilots wearing Night Vision Goggles (NVGs) the lights are IP65 rated and fitted with rubber-soled stainless steel base for stability and have successfully tested at the Sikorsky Development Flight Centre in Florida for stability under the full rotor wash of a Chinook.
Both HEM-Star and MIL-Star lights are pilot activation so can be switched on from the aircraft via VHF at a line of sight range more than 10km. The systems have achieved FCC certification for operation in the USA and CE certification for the European Union.